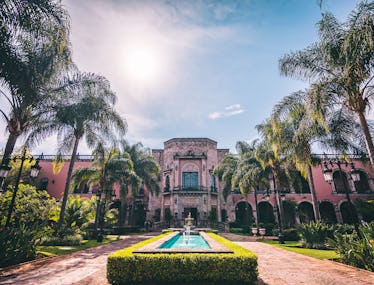 5 Fascinating Facts About Making Tequila That I Learned At The Patron Headquarters
When it comes to tequila, I thought I knew a little bit about it. More accurately, I knew enough to know that I enjoy it in a margarita and have probably outgrown my tolerance for salt-rimmed shots of the hard stuff. After spending two days immersed in the entire tequila-making process from the agave fields to the bottling room, I can say with confidence that I didn't know nearly enough about tequila before my recent experience at Hacienda Patrón. Furthermore, here are five tequila-making facts about how this delicious spirit gets from the agave fields to your bar cart.
In 2002, Hacienda Patrón was established where it is today, in Atotonilco El Alto, Jalisco, Mexico. This is where Patrón tequila is processed and bottled by more than 1,600 Patrón employees. You might only recognize Patrón as the top-shelf bottle of tequila in the green box, but have you wondered why it deserves that price tag?
Depending on your level of tequila knowledge (mine was quite subpar), you might be surprised to learn that the tequila-making process is quite involved. My tequila eduction came courtesy of Patrón, and after seeing the time and dedication it takes to produce the tequila, I understand a little better how the good stuff is made.
Speaking of time, it takes much longer than you might think to get the agave plants ready for their transformation into tequila.