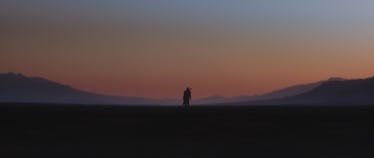 5 'Star Wars' Easter Eggs In 'The Mandalorian' That Will Make Your Day
Lucasfilm
Disney+ launched with nearly a dozen new series to entice viewers to sign up. From Marvel to Pixar, Disney's biggest brands brought at least one new show to the table, if not multiple. The House of Mouse could have made any of them the flagship, but it went with The Mandalorian, the first live-action Star Wars TV series in franchise history. The show is fantastic, a blend of old and new. These easter eggs in The Mandalorian show how the series is keeping its new offering based in familiar lore while focusing on a brand new story. Warning: Spoilers for The Mandalorian Season 1 follow.
The most significant easter egg is the character himself. The Mandalorians were first created as a race for Boba Fett, who captured Han Solo in Empire Strikes Back. They are a race of warriors and bounty hunters. That was later amended to Boba as a clone of Jango Fett, who was a real Mandalorian. But Jango was a wannabe, the government of Mandalore refused to recognize him, insisting he was a counterfeit renegade.
That means viewers are meeting the real deal for the first time, and he's brought a few other recognizable callbacks with him.