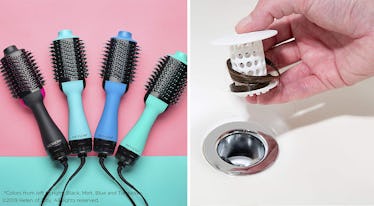 42 Award-Winning Products That Make Life Easier (& Are Totally Affordable)
Amazon
Are the best products always the most expensive ones? No, not really. If two seemingly identical coffee makers are priced differently — one is $30 and the other is $100 — which are you more likely to buy? Perhaps you'd opt for the cheaper option, but you'd assume it's not as good. Think again, because the award-winning Amazon products on this list flip that notion on its head. They make your life easier and they're totally affordable. Plus, their claims to fame are backed by so many reviews.
Like the blender that allows you to mix up a smoothie at the gym or the phone case that's designed to be easier to hold, these products are life-changing, time-saving, and long-lasting. With no tricks or gimmicks, these items — like the straw that filters water as you drink — are tested and proven to work. Again, they've also won awards.
That's right: They've won the praises of beauty giants and home appliance wizzes — and they still won't break the bank. Like the face wash that everyone swears by or the spatulas that withstand heat up to 600 degrees Fahrenheit, these products are chart-topping and beloved by customers and experts alike. Don't let the price tags fool you, either; these products are the real deal.