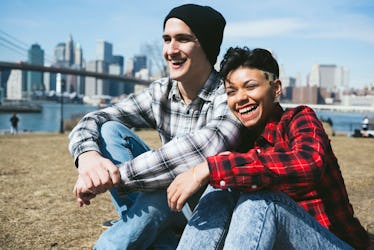 4 Zodiac Signs Who Are The Absolute Most Chill In Relationships
I've always been slow to start relationships. I have to take my time and constantly question myself, the other person, and most importantly, whether or not we're actually a good fit. What can I say? I guess it's just the Virgo in me, but I can't help but be critical and risk-averse in matters of the heart. That said, I've always been low-key envious of my friends who never seem to share my worries — friends who usually fall into one of the zodiac signs who are the most chill in relationships.
These are the signs that tend to go with the flow naturally, and have a particular kind of confidence that things will always work out for the best. They just sit back, let things unfold at their own pace, and don't always feel the need to be in the driver's seat and in control of their relationship at all times. It's not that they're afraid to speak their mind and communicate what they want and need, it's just that they're unbothered because they trust things will always work out. Must be nice! Who are these easy breezy folks? Here are the signs who are usually the most chill when it comes to being in a relationship.