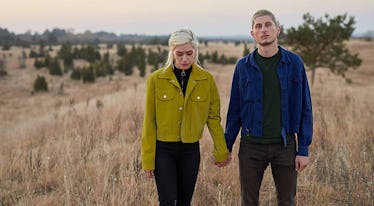 4 Signs You & Your Partner Are Incompatible, Because Sometimes It Just Doesn't Work
There are a lot of things that need to align between two people in order for a relationship to work long-term. You both need to be attracted to each other, get along, share the same values, and consider yourselves compatible. If you know that you and bae get along, but deep down, you're noticing these signs you and your partner are incompatible, it might be time to have a conversation. It's normal to think that compatibility has to do with connection, and while that's somewhat true, it's more complex than that.
Compatibility is all about who the two of you are individually, and how that works out into who you are as a couple. "Incompatibility really comes down to whether or not the two or you have aligned values and are looking to move forward in life in a similar direction," Thomas Edwards, founder of The Professional Wingman, tells Elite Daily. The thing is, "compatibility is comprehensive," as Edwards says, and it looks different for everyone. Now, incompatibility doesn't automatically mean you and your partner should break up, but it might mean you have some things you need to talk though, and that's OK! In fact, it could even help you grow closer. Here's how you know it's time to have a conversation.