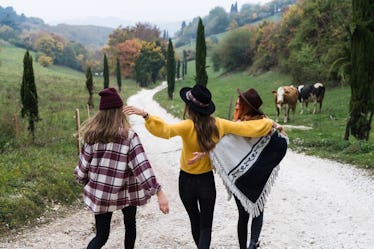 Study Abroad Students Know These Secrets & Probably Won't Share Them
Study abroad is a quintessential college experience. However, it can be daunting in the beginning. After all, who would choose to part with their best friends for a whole semester? Why would you leave behind the life you've built in your college town for a city that you've never visited? Only those who dare to leave will understand just how valuable studying abroad can be. You'll carry the lessons you learn with you for the rest of your life. There are secrets study abroad students know, but they probably won't share them.
When you go abroad for the first time, you begin to truly understand that the world is your oyster. You no longer feel confined by the expectations of your college town or the place you grew up in. The exposure you receive during study abroad effects you in more ways than you ever imagined. Suddenly, you're forced to interact with people you would have never otherwise met. You're finally able to go places you always dreamed, and this changes you. It takes awhile to realize just how much you learned over a seemingly short period of time. You might return the same, but your views of this wide world is forever changed.