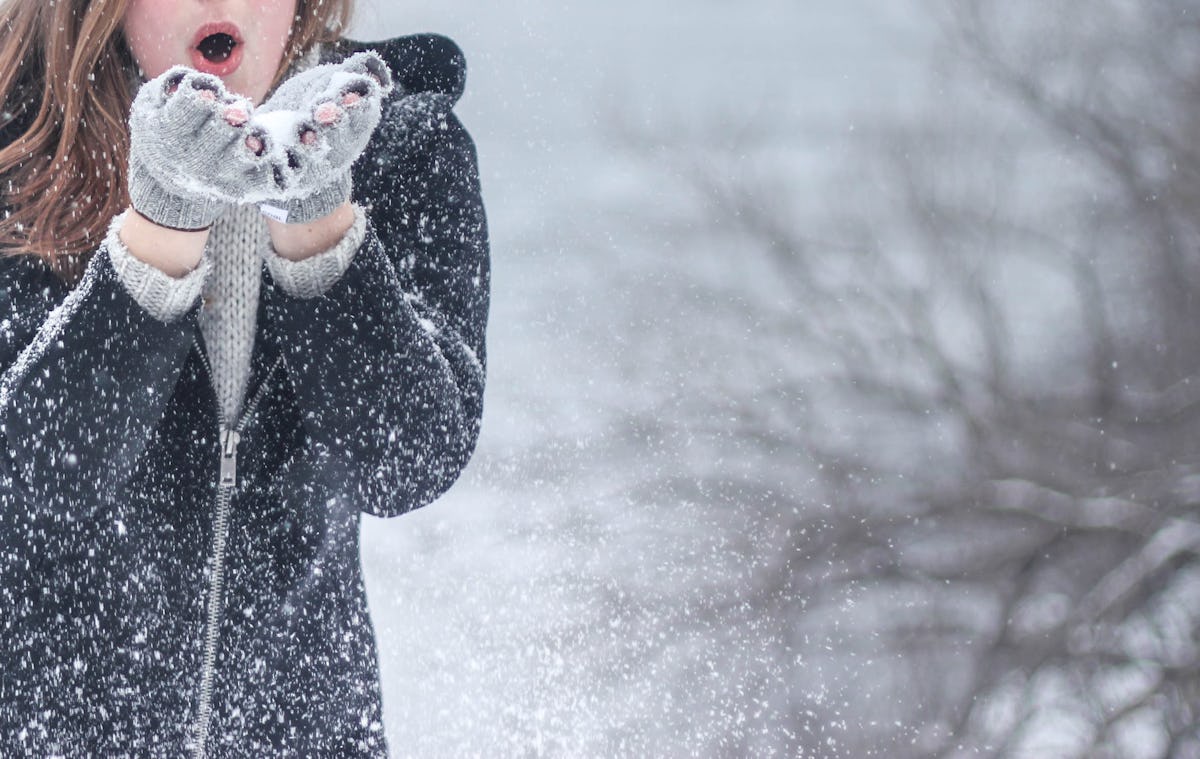 37 Creative Facebook Album Names For Winter That'll Make Even Ice Cold Hearts Turn Warm
Winter is a much debated topic. Do you like it? Where do you prefer to spend it? Does the first sign of snow make you want to run for the hills? We all have different opinions, of course, but there's no stopping it. Once the cold wants to settle in, it's going to do so whether you like it or not. And it's absolutely no doubt that photos turn out so perfectly during this time of year. Coming up with creative Facebook album names for winter should be a must for all of the social media gurus out there.
You can either go with a ton of attitude to match your feeling in your party pics, or you can go with introspective to bring in the new year with a wise touch. Either way, your album name needs to serve you in the end, and if it doesn't, you may have missed out.
Photos obviously are some of the best expressions of yourself, so slay it just like you did this year. And winter is a great time to really buckle down and be creative, so pull up a chair and choose the best album names for your Facebook that's sure to make your friends do a double take.
1. "Holiday road." — Lindsey Buckingham
2. "Winter is coming... Winter is here." — Game of Thrones
3. "Winter is blue." — Vashti Bunyan
4. "Let's go kiss Hans! Who is this Hans?" — Olaf, Frozen
5. "Hazy shade of winter." — The Bangles
6. "Ice is cool. It's water. But it's not." — Oz, Buffy the Vampire Slayer
7. "Winter wonderland." — Richard B. Smith
8. "Cold, like my heart." — Stereogatari
9. "Angel in the snow." — Elliott Smith
10. "Love is an open door." — Anna, Frozen
11. "Only an act of true love will thaw a frozen heart." — Olaf, Frozen
12. "Cold hands, warm heart." — Jill Wolfson
13. "Christmas dawned, cold and white." — Unknown
14. "Baby, it's cold outside." — Frank Loesser
15. "The snow is falling." — Galaxie 500
16. "Oh look at that, I've been impaled." — Olaf, Frozen
17. "I felt the chill before the winter came." — Elvis Costello
18. "The cold never bothered me anyway." — Elsa, Frozen
19. "And it sure been a cold, cold winter." — The Rolling Stones
20. "A girl is Arya Stark of Winterfell, and I'm going home." — Arya Stark, Game of Thrones
21. "Pulled my back shoveling." — Unknown
22. "Conceal, don't feel." — Elsa, Frozen
23. "Winter is an etching..." — Stanley Horowitz
24. "To appreciate the beauty of a snowflake, it is necessary to stand out in the cold." — Unknown
25. "In winter, enjoy." — William Blake
26. "It's too cold outside for angels to fly." — Ed Sheeran, "The A Team"
27. "The color of winter is in the imagination." — Ward Elliott Hour
28. "Now is the winter of our discontent." — William Shakespeare
29. "Laughter is the sun that drives winter from the human face." — Victor Hugo
30. "California dreamin' on such a winter's day." — The Mamas And The Papas, "California Dreamin'"
31. "New York is cold, but I like where I'm living." — Leonard Cohen
32. "In the winter I'll hold you in a cold place." — Ed Sheeran, "Wake Me Up"
33. "Fifteen feet of pure white snow." — Nick Cave & The Bad Seeds
34. "It may be winter outside, but in my heart it's spring." — Love Unlimited
35. "Into the depths of winter we go." — Unknown
36. "White lips, pale face, breathing in the snowflakes." — Ed Sheeran, "The A Team"
37. "Play me in the winter." — Jeff Beck, "Seasons"