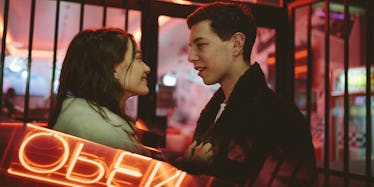 3 Zodiac Signs That Take The Longest Amount Of Time To Fall In Love
I always loved that line from the young adult novel The Fault in Our Stars by John Green that says: "I fell in love the way you fall asleep: slowly, and then all at once." That same language also is pretty accurate when it comes to describing the phenomenon of falling in love: you might not realize it's happening, but then, boom, all of a sudden, you're in love. For some, the process of falling in love is pretty drawn-out, so why not figure out if you're one of those slow-burners? Determine if you are by reading about the zodiac signs that fall in love slowly.
I spoke to astrologer Phyllis Mitz to understand which signs really take their time to get to know another person before having those loving feelings. Whether it's due to lack of trust, a fear of vulnerability, or because taking your time is just straight-up your style, each of the following signs has its own characteristics that make falling in love a slower journey.
And just because you take longer to fall, it doesn't mean you won't get there eventually. So take your time, fall in love, and read on to see why maybe it takes you a little extra time to get ~those feelings.~