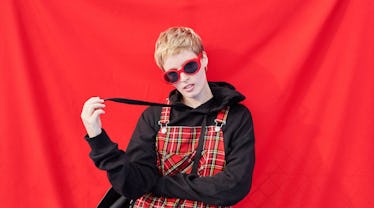 3 Zodiac Signs Most Likely To Cancel Your Date Last Minute
If there's one thing that drives me bananas, it's having someone flake on a date at the last minute. Sure, it's better than being stood up or ghosted entirely, but, at the same time, it would have been nice to know that the date wasn't going to happen before I spent all that time getting ready. Listen, I get it, we've all flaked a time or 10 in the past, but the more notice you give someone, the better. At least by knowing the zodiac signs most likely to cancel your date, you can start putting together a plan B for the night, so your pre-date glam sesh doesn't go to waste when you get that last-minute apology text.
Now don't get me wrong, none of these zodiac signs have malicious intentions with their flakiness, but sometimes, things come up, and these are the signs that have the hardest time either juggling their social calendar, or that feel less inclined to see plans through if something else comes up. Sure, that's frustrating, and, well, kinda rude, but at least this way you can see it coming and lessen the sting if they flake right before you're supposed to meet up. Below, the zodiac signs most likely to cancel a date at the last minute.