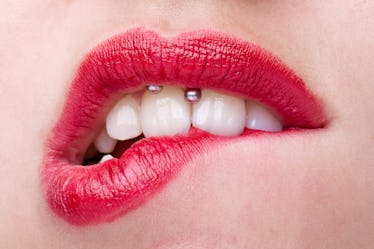 3 Zodiac Signs Who Are Loud In Bed, So Sound-Proof Your Bedroom
When it comes to sex, do you turn the volume up to 11, or do you prefer to hit mute and concentrate? While there is no wrong answer (do what feels right for you!) for some folks, sex is when they like to let it all go and get loud. Like, real loud. Like soundproof your room, avoid eye-contact with the neighbors type of loud. If you have to grab a pillow to cover your mouth every time you get it on, you're probably one of the zodiac signs most likely to be loud in bed.
The folks who like to be more, ahem... expressive in the bedroom tend to be the zodiac signs who feel the most comfortable just letting go and being fully present in the moment, regardless of who may hear them — not that you have to be loud to do that, but it is a lot of fun. These are signs that don't mind being the center of attention, and are happy to let their partner know what is working for them. So, if either you or your partner happen to be one of the following signs, then it's probably time to start soundproofing your room, because they don't hold back.