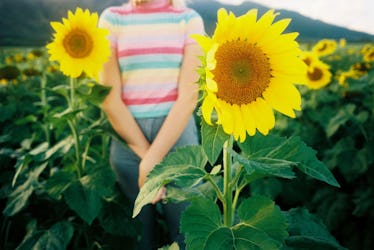 3 Signs You Love Yourself Fully & Are Ready To Find Love With Someone Else
Whether or not you love yourself, you have the right to receive support and care from others. That's what friends and supportive community is for. You can also have sex if you don't love yourself fully. Sex is just another activity, like jogging together or playing squash. But when you recognize the signs you love yourself, it might mean that the timing is getting closer for you to enter a deeply supportive relationship with a romantic partner. Only you will know the signals that are telling you it's time to find love with someone else. You're also the only one who will be able to identify whether a particular person is really right for you or not.
Just because you recognize that you love yourself doesn't mean that you need a romantic relationship to complete you, either. Some people are happier not being in a committed partnership; some people consider their friends and family the only committed partnership they really need. A romantic partner can be an addition to an already functioning, healthy social ecosystem. Having them around enhances your life, but you don't feel like the structure would crumble if they weren't in it. No matter what, you are your own emotional container; the shelter you've built for yourself.