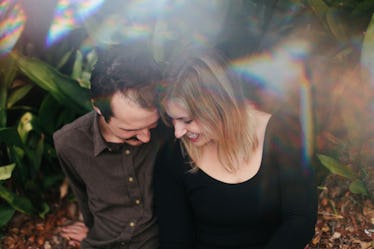 16 Sweet Ways To Bond With Your Partner That Prove You Can Be Intimate Without Sex
Up until my first and my current relationship, most of my romantic relationships were pretty much a comprised of a few occasional hookups and the more frequent flirty banter via text. The closest thing we had to being intimate in those relationships was sex. But, now that I'm in an actual relationship, I've learned that there are plenty of ways to be intimate without having sex.
Don't get me wrong, Sex is great. And it can still be intimate! But there are plenty of other things you can also do to feel close to another person. If you're not in the mood for whatever reason — and from fatigue to medical conditions to simply not feeling interested in sex at the moment and more, there are plenty of reasons you might not want to have sex — you're not alone. In a recent Reddit AskWomen thread, ladies share all of the many ways you can boost intimacy without doing the deed.