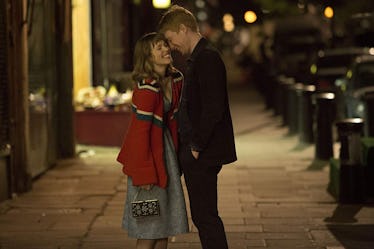 16 Joyful, Underrated Rom-Coms Like 'Set It Up' You Should Watch This Summer
Universal Pictures
Netflix original movies may have started out as a cinematic equivalent of the guy your gal told you not to worry about, but I have a newfound love for the streaming service after watching its recent movie Set It Up. The adorable rom-com about two overworked assistants' quest to set up their demanding bosses wooed me in the same way that Harry's proclamation of love to Sally always inspires swooning. The film reminded us of how rare joyful romantic comedies have become, but we crave these kind of stories now more than ever before. If you're on a search for underrated movies that quench your rom-com thirst, we have the answer with these rom-coms like Set It Up that you need to watch this summer.
Although Set It Up's sunny, modern story perfectly emulates the definition of a happy-go-lucky romantic comedy, other films in the genre play loosely with what that means. As a result of this, some of the movies below have the ability to make you ugly cry just as often as they'll convince you to squeal. As long as the rom-coms end with full hearts and happy faces, it doesn't matter if characters weep at some point, right?
Additionally, we've all seen You've Got Mail and Pretty Woman plenty of times, so part of the appeal of these 16 movies is that they're not obvious picks for your girls' night movie schedule. A Set It Up sequel may not be official yet, but until then, you can spend hazy summer days broadening your rom-com horizons.