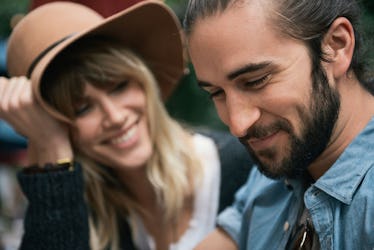 15 People Reveal If Their First Impression Of Their Partner Was Accurate & LOL
I remember the first moment I met my boyfriend. He was wearing a basketball jersey and a backwards hat and got down on one knee and proposed to me (a stranger he had met 30 seconds earlier) in the middle of the bar. I thought he was hilarious and a casual dresser. Now we've been dating two years and he's still hilarious but, actually, he's a preppy dresser who usually errs on the side of formal. It's so funny how someone's first impression of their significant other can either be totally accurate or vastly different from who that person winds up being after years of intensely getting to know each other.
In a recent Reddit AskWomen thread, ladies share what they first thought of their BAEs along with whether or not they were right or wrong. Read along and bask in the adorableness.