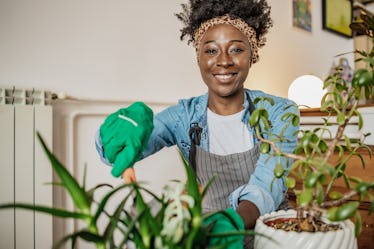 14 People Reveal How Long It Took Them To Get Over Their Ex
blackCAT/E+/Getty Images
Getting over an ex is much like grieving the loss of a loved one. Both your head and your heart need time to get used to the (often) upsetting absence of the person in your life. Nothing's cut and dry about getting over an ex and the length of time it takes. "No two relationships are the same," Akeera Peterkin, LCSW, tells Elite Daily. "Therefore, everyone's 'normal' and grieving may look different." It's not weird to feel angry for awhile after breakup — even if the way anger manifests is uncomfortable.
Post-breakup anger commonly looks like blaming your ex or yourself, wishing your ex ill will, disparaging their character to others, or wanting to seek post-breakup revenge, Peterkin says. "A person may hold more anger toward their ex depending on the length of the relationship, the circumstances of the breakup, and the toxicity that may have existed in the relationship," she says, adding that low self-esteem and lack of support also factor into the process.
Still, Peterkin says, There is no standard timeframe of an appropriate length of time to feel emotions. "Grieving is no different," she says. Here are 14 women and non-binary people on how long it took them to get over their ex, and how they felt throughout the process.