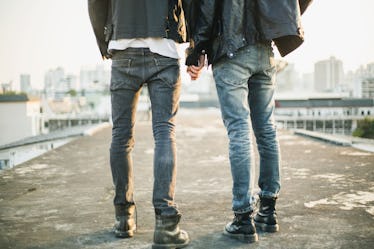 14 Women Share The Sneaky Ways Their Partners Show Their Love & It's Surprising
When I think of "acts of love" within a romantic relationship, everything that comes to mind is so cliche. Now, don't get me wrong — just because something is cliche doesn't mean that it's not adorable. (In other words, if my boyfriend wants to send me flowers or buy me jewelry, he's more than welcome to). But there are also plenty of non-traditional ways to show your partner you love them that show affection, commitment, desire, and support just as effectively.
In fact, in a recent Reddit AskWomen thread, ladies shared the most unromantic ways in which their partners show them love and their responses are, ironically, so romantic.