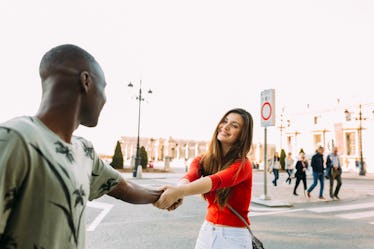 12 Tweets About Fighting For Your Relationship That Are SO Accurate
Have you ever fought for a relationship to work out? They can totally be worth fighting for! Just because a relationship takes work doesn't mean it's not worthwhile. If you've been fighting for your relationship, you're not alone, as these tweets about fighting for your relationship demonstrate. Fighting for your relationship can end well or it can end in a way that you didn't hope for — but no matter what, it's helpful to know that there are others out there who've shared that experience.
I've had relationships end in the past because of differences I wish I had fought harder to rectify (but there are too many good shows on Sunday nights — how do other people pick?), but I also know that sometimes, it makes more sense to call it quits. According to a Marist Poll study from 2011, 80 percent of Americans surveyed under 30 believe in finding a soulmate, and think it's worth putting in the work to make a relationship last.
Read on for 12 extremely relatable tweets about the fight for a relationship.