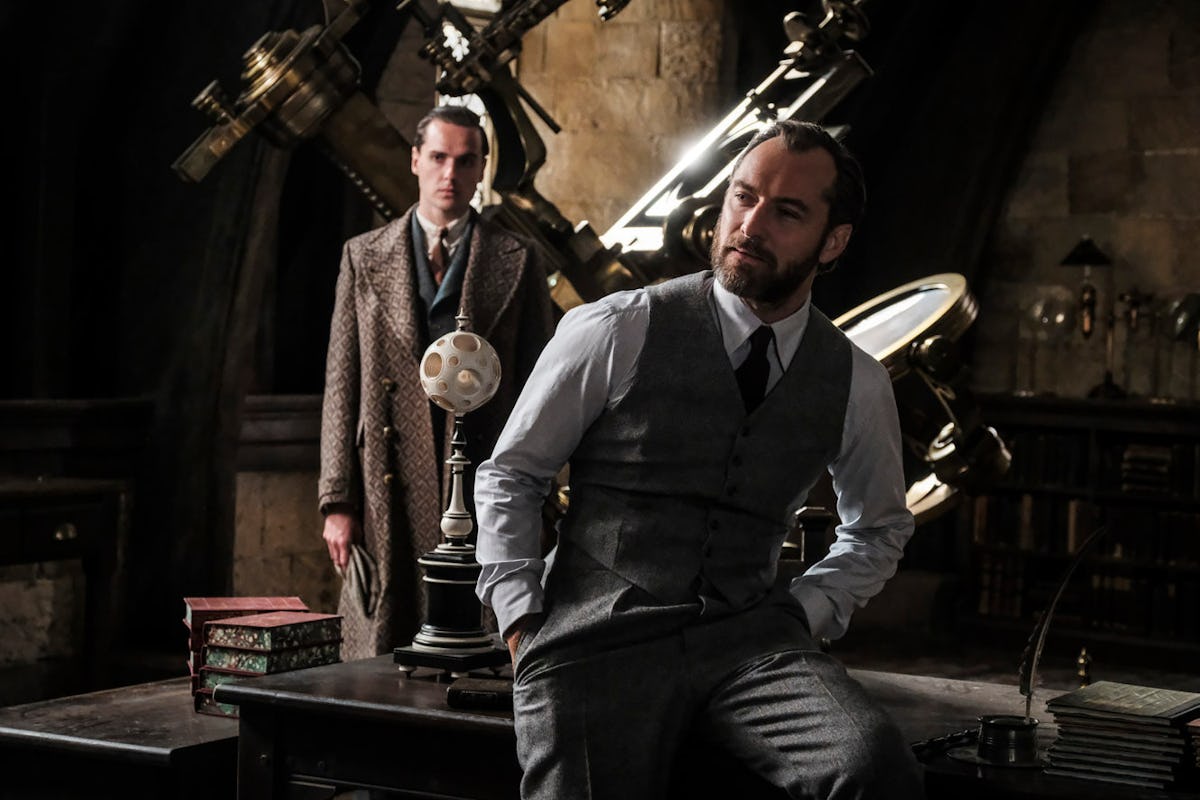 12 'Harry Potter' Easter Eggs In 'Crimes Of Grindelwald' That Will Make Fans Geek Out
Warner Brothers
The wizarding world is smaller than anyone realizes. References to Rowling's world of Harry Potter keep cropping up in the Fantastic Beasts franchise, making the movies chock full of in-house references and Easter eggs for fans to spot. This latest Fantastic Beasts film bring the action back to the UK and Europe, making the story even more reference-heavy than the first one. There are tons of small references here and there throughout the film that fans will doubtlessly dig up on the DVD. But there are at least twelve significant Harry Potter Easter eggs in Fantastic Beasts 2 every fan should know. Warning: Spoilers for Fantastic Beasts: The Crimes of Grindelwald follow.
Of course, probably the biggest Easter egg is the main spoiler from the film. The reveal of a new Dumbledore relative threw fans into confusion, wondering if the history in Potter was anything close to the truth of the past. Most wonder if Grindelwald isn't pulling a fast one, and by the next movie, everything will be undone again.
But these Easter eggs listed below are references that cannot be undone, for good or for ill. Here's a rundown of the full dozen Potter Easter eggs spotted in Fantastic Beasts: The Crimes of Grindelwald.