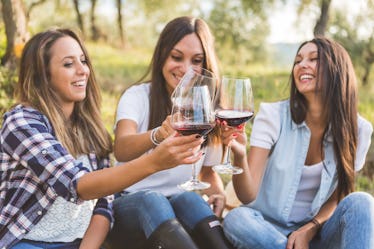 10 Thirsty Thursday Memes To Be Laughed At With A Glass Of Wine In Hand
Thirsty Thursday will always be our excuse to start the weekend early. It's a sign that you're so close, you can see it appearing on the horizon of the end of the work week. Thursday Thursday memes are legendary, and if you're a wine enthusiast, some of them may have almost made you spill your merlot or rosé.
Thirsty Thursday should only have participants who are 21 or older because hey, we all have to follow the rules. Memes are the best thing that could have come from the Internet and we can't quite count on anything else to make us laugh so hard in public or at home. And since so many of us drinking folks can relate to the festivities and ideologies around Thirsty Thursday, it's only logical that you get extremely entertained by memes depicting this heaven-sent day of the week.
We never quite know who makes these memes because they catch on like wild fire, and the original gets lost in the circus of sharing or retweeting. Digitally though, we are tipping our hats to them and thanking them for the free comedic pairing to our glass of wine. Any of these Thirsty Thursday memes are sure to have you laughing, sipping, and repeating.