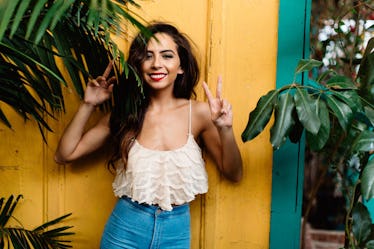 To Truly Let Go Of The Past, You Need To Start Doing These 10 Things ASAP
The past can be a dark cloud over your present situation. Not everything that happened in the past is bad, per say, but if part of it is, dwelling on it never allows you to move forward and into the sunshine. You grow so much when you don't let the past interfere with the sweet moments unfolding right now. It can be tough, but there are some key things to do to let go of the past, in order for your life to genuinely begin again.
By now, you know that you can't control many things in life. You only have a say in how you react to these situations. Any amount of baggage you're faced with in life doesn't occur so that you can carry it all for the rest of your days. You're meant to rid yourself of the unnecessary, so you can hold onto the parts that truly matter.
The past is history for a reason, and it's a disservice to your present life to let it take center stage all of the time. No one expects you to get over things seconds after they happen, but you should get in the habit of saying goodbye in a reasonable amount of time. Think of the past as a cocoon and if you don't start doing these 10 things, you'll never emerge as a butterfly.