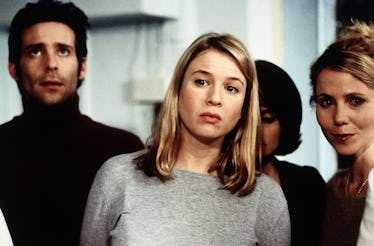 10 Streaming Movies Based On Books That Will Stop You From Saying "The Book Is Better"
Miramax Films & Universal Pictures
As part of the generation raised on seeing Harry Potter books cut down to the barest of storylines in the film adaptations, I think it's easy to feel skeptical toward any and all book-to-movie adaptations. If I stay focused on just how much was changed or eliminated from the Harry Potter films, it's easy to maintain that mindset, but I have to remind myself there are plenty of movies out there that have served the books they're based on well. Of course, there are also some adaptations I'd rather pretend don't exist, so to help you filter those out, below are 10 streaming movies based on books that won't forever ruin the original story for you.
Every now and then, a movie achieves the unthinkable and, in the long run, makes people forget that it's even based on a book. The Notebook is infinitely better than Nicholas Sparks' book, plus when was the last time you heard someone say that they were reading the book to compare stories? Other movies completely transform the original story, a la The Princess Diaries, and you grow to respect the movie and the book as separate things, but these picks fall on the more faithful side of movie adaptations. Put those TBR lists to the side for a movie marathon!