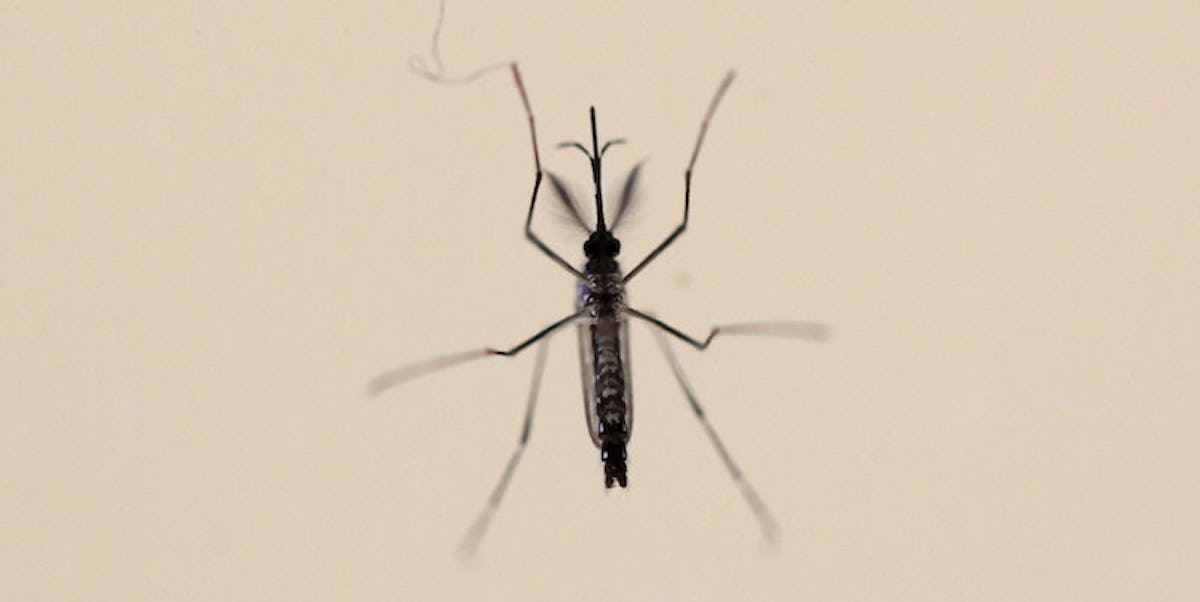 Officials: Zika Virus Is Actually Much Scarier Than We All Thought
REUTERS/Alvin Baez
As it turns out, the Zika virus outbreak may have more serious consequences than anyone anticipated. Public health officials released a stern warning about the Zika outbreak in the US on Monday, urging citizens to take extra caution avoiding contact with mosquitos and other people who may have been exposed.
Dr. Anne Schuchat, the principal deputy director of the Centers for Disease Control and Prevention, said,
Most of what we've learned is not reassuring. Everything we look at with this virus seems to be a bit scarier than we initially thought.
In reaction to the heightened threat, the Obama administration lobbied Congress for $1.9 billion in an effort to combat the mosquito-borne virus. With summer approaching and mosquito populations climbing, health officials are concerned labs conducting vaccine research may not be able to keep up.
Currently, there are 346 cases of Zika confirmed in the US -- all in people who reported traveling to Zika-prone countries in recent months. The CDC reports that of those cases, 32 are pregnant women.
This is a cause for major concern since Schuchat claimed the virus has been linked to a wider scope of birth defects. Along with the smaller brain size caused by microcephaly, Zika can lead to premature births and blindness in newborns.
To elucidate this point, Dr. Anthony Fauci, director of the National Institute of Allergy and Infectious Diseases, said,
This is a very unusual virus that we can't pretend to know everything about it that we need to know. I'm not an alarmist and most of you who know me know that I am not, but the more we learn about the neurological aspects, the more we look around and say this is very serious.
Without a vaccine that has been proven safe and effective, there's no telling how long pregnant women will have to wait before they can feel protected from Zika's unknown consequences.
Citations: 'Scarier than we initially thought': CDC sounds warning on Zika virus (USA Today)