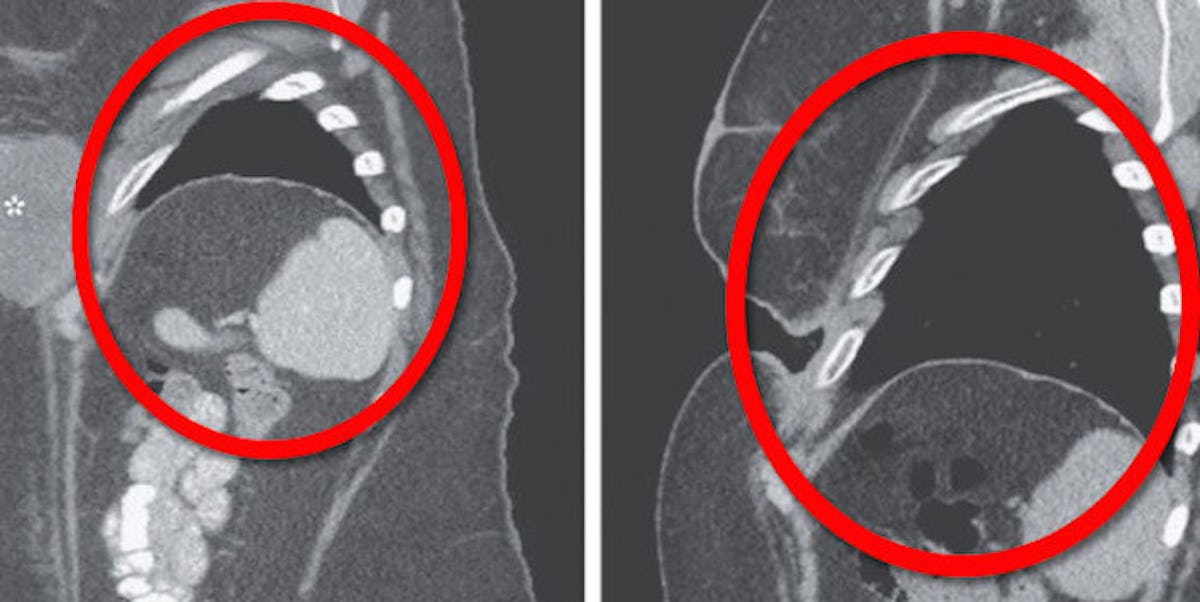 New Skin Cancer Treatment Made This Woman's Tumor 'Disappear' In 3 Weeks
New England Journal of Medicine
During a research trial hoping to see the positive effects of combining multiple drugs to fight melanoma, a 49-year-old patient with a massive tumor returned three weeks after her first dose to show doctors incredible results.
The woman's tumor completely disappeared, leaving behind a gap in her body.
The study notes,
She was left with a cavity... there was no evidence of tumor.
The 142-patient combination immunotherapy treatment study used the drugs ipilimumab and nivolumab together.
The team administered the combination to a 72-person group known to be without the BRAF mutation that causes a predisposition to cancer.
Of those participants, 22 percent had the melanoma eradicated by the end of the study.
In a press release, study coauthor Paul Chapman said this particular woman's transformation gave evidence of immunotherapy's efficacy, adding,
This is one of the most astonishing responses I have seen. It reminds us of the potential power of the immune system if we can remove the 'brakes' that keep it from attacking cancer cells.
Researchers will continue to study the drug combination's effect. They're concerned about potential colon inflammation and side effects, like nearly-constant diarrhea.
Citations: New Cancer Therapy Dissolves Tumor (IFL Science)