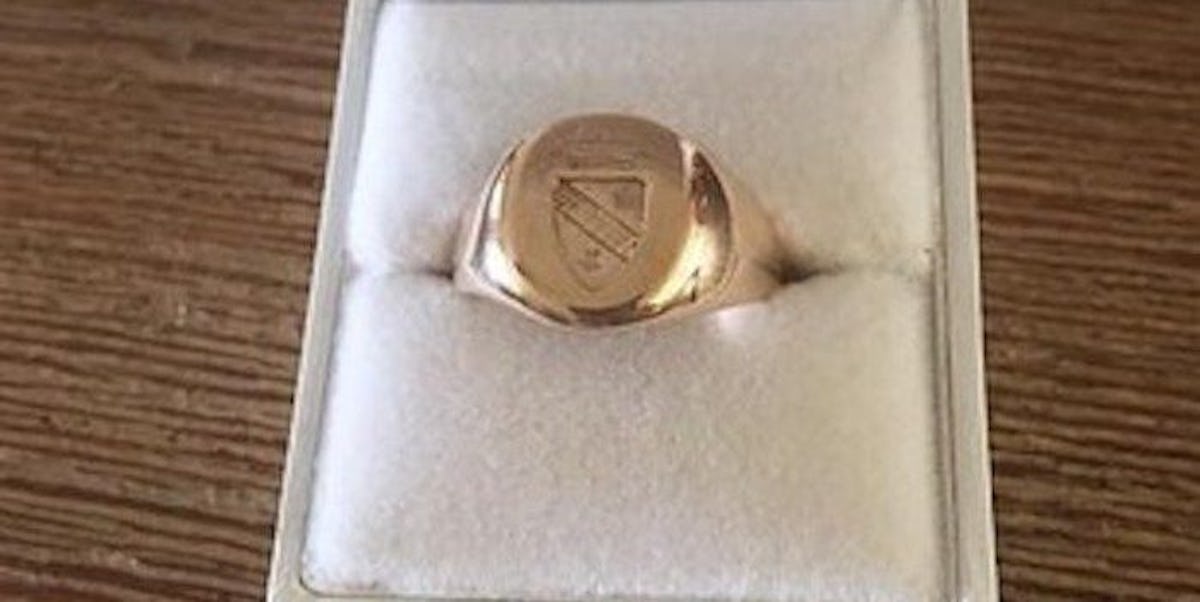 Woman Miraculously Finds The Owner Of A Lost Gold Ring Using Facebook (Photos)
Facebook
When Joe lost his ring -- a birthday gift from his wife -- while vacationing in Bali last year, he feared he'd never see it again.
But over the weekend, Joe was reunited with his sentimental ring thanks to a woman named Roxy Walsh -- and the help of thousands.
Walsh had been snorkeling at the Finns Beach Club last Monday and spotted the ring in the sand.
When she noticed the ring was engraved, she decided to post a photo of it on Facebook in a "long shot" effort to locate the ring's owner, Joe.
To her surprise, within two days, the post received over 190,000 shares from people all over the world.
Overwhelmed, Walsh decided to set up a Facebook page dedicated to the search. Hours after launching the page, a woman named Jade Langley messaged her, claiming the ring belonged to her grandfather, Joe.
The next day, Joe reached out himself.
Walsh said,
Just from his stories about the ring and the photos his wife sent me, there was no doubt it was his.
Last Sunday, Walsh and Joe met in person (coincidentally, they live just a few hours apart on the Sunshine Coast of Queensland, Australia) and after nine long months, Joe was finally reunited with his ring.
And it all started with one simple Facebook post.
Roxy Welsh's first post to Facebook:
The ring has a family crest on the front and is engraved inside:
Welsh made a Facebook page for the search; in a few hours, over 6,000 people joined:
A few hours after launching the Facebook page, the owner's granddaughter contacted Welsh:
Soon after, Joe himself reached out. The search was successful:
Roxy and Joe (center) celebrate their success:
We talk a lot of sh*t about Facebook, but this unlikely reunion would have never been possible without the social media platform.
Technology may be making the world smaller, but in the end -- maybe that's not so bad.
Citations: This Woman Found A Precious Gold Ring On A Bali Beach And Found Its Owner On Facebook (Buzzfeed)