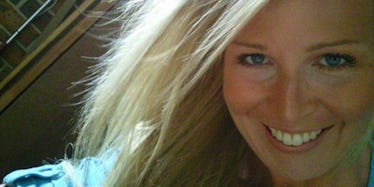 This Woman Went On Over 130 First Dates In Two Years, But No Second Dates
Facebook
Ladies and gentlemen, meet Belinda Stuckey, one of the world's most successful serial daters.
However, this Sydney-based school teacher hasn't been too successful when it comes to finding Mr. Right.
According to Daily Mail, Stuckey has been on over 136 dates in the last 17 months and not a single one of them resulted in a mutually beneficial relationship. As a matter of fact, none of them even resulted in a second date.
If you've ever used dating sites or dating apps, you know they're either really effective and useful for you or they aren't. It really depends on the types of people you're attracting.
Despite matching up with over 4,700 people, 35-year-old Stuckey still hasn't managed to secure something special with someone special. And this is an issue for a woman who averages about 10 dating requests on a daily basis.
This all began about three years ago when Stuckey decided she was going to start dating again after a relatively long relationship that didn't quite work out.
Since then, she's been on date after date with no positive outcome -- despite being brutally honest on her dating profiles.
In a recent interview with Daily Mail, Stuckey revealed,
I don't see any point putting out there someone you are not -- it's important to let people know who you are and what your ultimate goal is at the end.
After each and every encounter that doesn't work out, Stuckey asks herself,
Did I do something wrong? Did I not show enough skin? What can I do better next time?
Perhaps it's more of the fact that Stuckey is the only person being genuine and real while her matches and potential dates are only looking for one or two things.
Despite that, she's still hopeful she'll eventually find love.
Check out the photos for a closer look below!
Meet Belinda Stuckey, a 35-year-old school teacher from Sydney, Australia.
Stuckey has been on 136 dates with strangers she met online.
Despite getting over 4,700 matches on her online dating profiles, she's never been on a second date with any of the people she's met.
What could be in the way of her quest for love?
She asks, "Did I do something wrong? Did I not show enough skin? What can I do better next time?"
She also got out of a long-term relationship about three years ago, so it's not like she doesn't know how to be in one.
She's been let down time and time again, but she stays positive.
She told Daily Mail, "I still have hope he'll be out there."
Citations: Meet the woman who has been on more than 130 dates in two years but has never been on a second date and has vowed not to give up her search for Mr Right (Daily Mail)