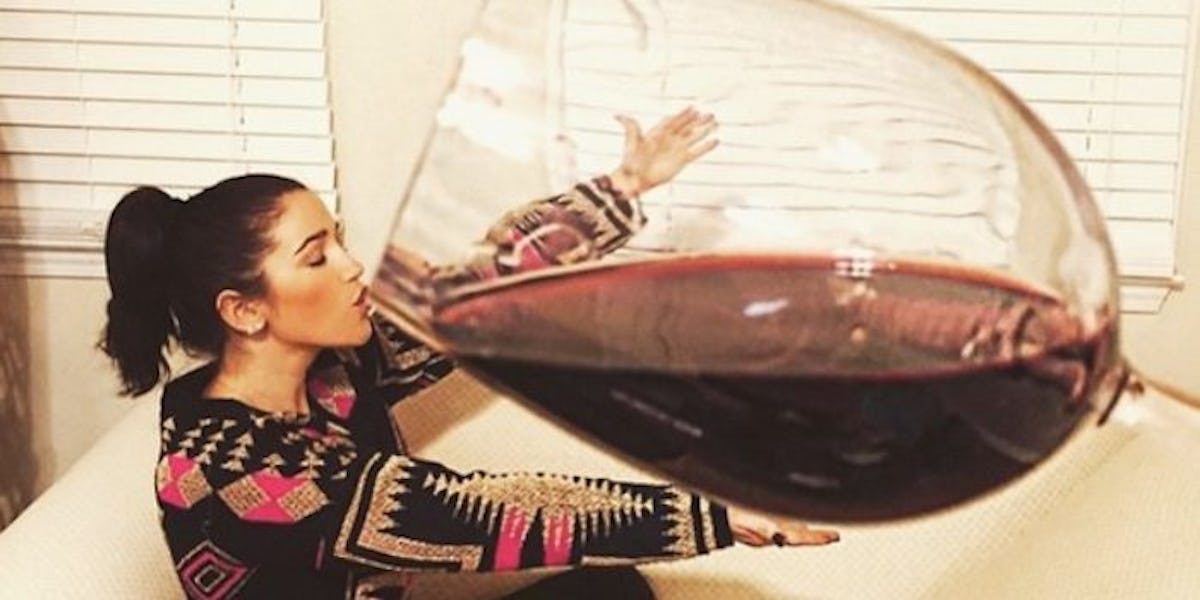 The United States Officially Drinks More Wine Than Any Other Country
Americans have for the very first time become the biggest wine drinkers on the planet.
The US's takeover of the wine market began in 2013 when it was determined to have bought slightly more of the beverage than France, the Huffington Post reported in May of last year.
France purchased 28.1 million hectoliters in 2013 compared to America's 29.1 million.
But the French remained far superior in terms of consumption per capita at the time.
The average Frenchman drank a whopping 46.4 liters of wine in 2011 while Americans drank just 9.1 liters per person.
That meant France's residents drank nearly 1.2 bottles of wine a week that year, which would be approximately six times the amount consumed by Americans.
America now drinks more wine per head than France, but the change seems more to do with a massive decrease in French consumption rather than the US chasing its rival's insane numbers.
This change was to be expected: France's per capita consumption fell 20 percent from 2002 to 2011 while America's increased by 17 percent in that period.
According to Fox News, the US took the crown by attaining an average annual consumption of 12 liters per person -- about 16 bottles.
France's per capita statistics were not disclosed.
Among the accolades France can still lay claim to, however, is producing incomparably reputable wines.
Fox News reports 84 of the 100 most popular wines in the world are French, and the average French wine is $7.50 per liter.
France's champagne is in a class of its own, as well, with an average price of $16 per liter.
Citations: US Now Buys More Wine Than Any Other Country (The Huffington Post), US now drinks more wine than France (Fox News)