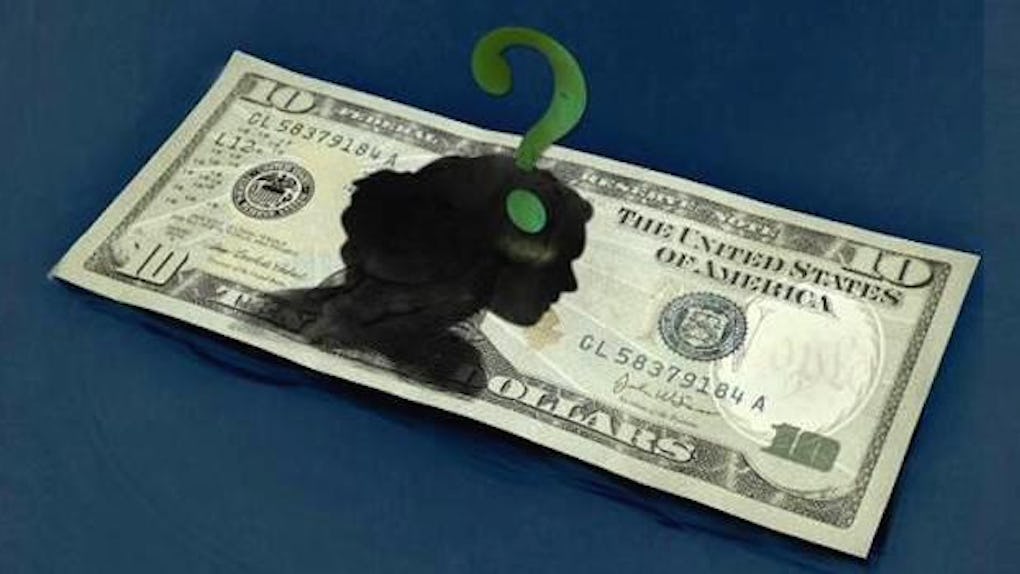 Twitter
Finally! The US Treasury Says The New $10 Bill Will Feature A Woman
Bow down, Alexander Hamilton: A woman will be gracing the face of the new $10 bill.
Although it hasn't been decided who the figure will be, the US Treasury Department announced it will be replacing Alexander Hamilton on the $10 bill with a female figure by 2020.
The move is in honor of the 100th anniversary of the Constitution's 19th amendment that gave women the right to vote.
The decision of exactly who will be imprinted on the bill ultimately falls to Treasury secretary Jack Lew, but he said he will take public input into consideration while making his choice.
Based off an earlier petition to get a female face on the $20 bill, the top choices for the $10 bill seem to be Harriet Tubman, Eleanor Roosevelt and Rosa Parks.
But I think I speak for everyone when I say Daenerys Targaryen should at least be considered in the conversation.
Lew could pick the new face as early as this fall, but it will still take around five years for the bill to be put into circulation because of the redesign.
With the exception of Martha Washington on the $1 bill until 1896 and Pocahontas on the $20 bill in 1865, paper currency in the US has tended to look less like a fair representation of this country's leaders and more like the line at Kohl's during a khaki shorts clearance sale -- exclusively white men.
Hamilton, who was the first secretary of the Treasury, isn't leaving the fascinating world of US currency altogether.
Lew said his face will either remain somewhere on the $10 bill or he will be placed on another note.
He also mentioned it will take at least 10 years for the Hamilton's $10 bill to disappear from circulation completely.
Citations: Move Over Hamilton Treasury to Put Woman on 10 Bill (USA TODAY)