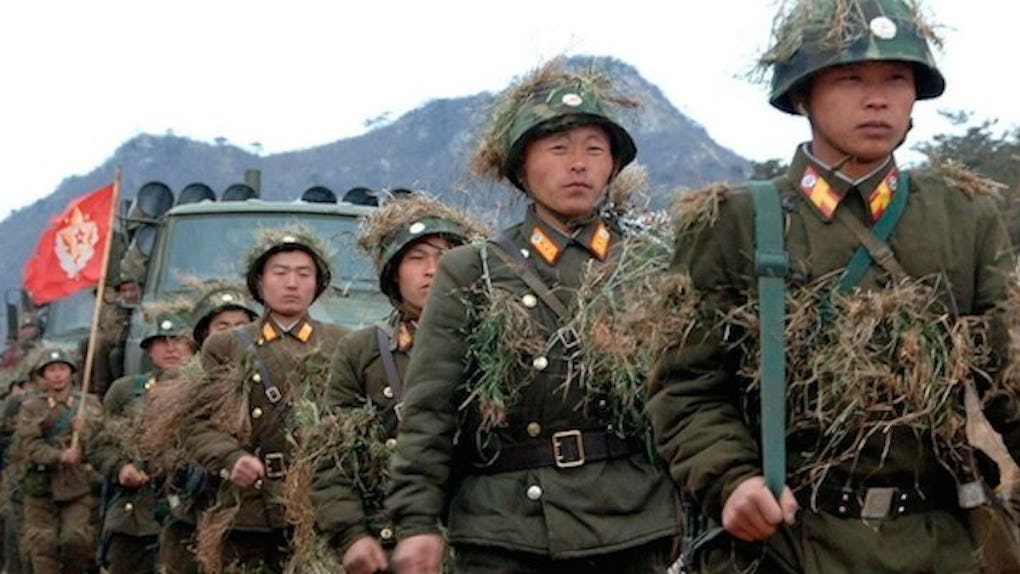 Sina
North Korean Soldier Defiantly Walks Across Border, Defects To South
A North Korean soldier walked across the South Korean border to defect from the land of Kim Jong-un.
The teenager crossed the border earlier today, The Guardian reports, triggering guards from both countries to prepare for a potential exchange.
However, no violence occurred once South Korean authorities established the soldier intended to surrender himself peacefully.
A South Korean ministry spokesman said,
We've confirmed his will to defect after he reached our guard post.
The two and one-half mile wide region separating the two nations, who are technically still at war, is among the most fortified areas in the world.
Both sides of the border are protected by barbed wire and tens of thousands of soldiers.
It is extremely rare for North Korean defectors to reach South Korea by directly crossing the border.
Most defectors leave North Korea through China and then allegedly travel to South Korea from other nearby countries.
A few North Koreans have entered South Korea unchecked, such as two individuals who swam across the Yellow Sea to reach a South Korean island in August of last year.
And two years prior, a North Korean soldier managed to walk across the border and up to the door of a South Korean barracks.
There are hundreds of North Koreans who defect to South Korea every year. Although, the act has seen a major decrease throughout the reign of Kim Jong-un, who has reportedly made it much more dangerous to flee his country.
Citations: Teenage North Korean Soldier Defects to the South Across Land Border (The Guardian), North Korean Soldier Walks Across Border to Defect South Says (CNN)