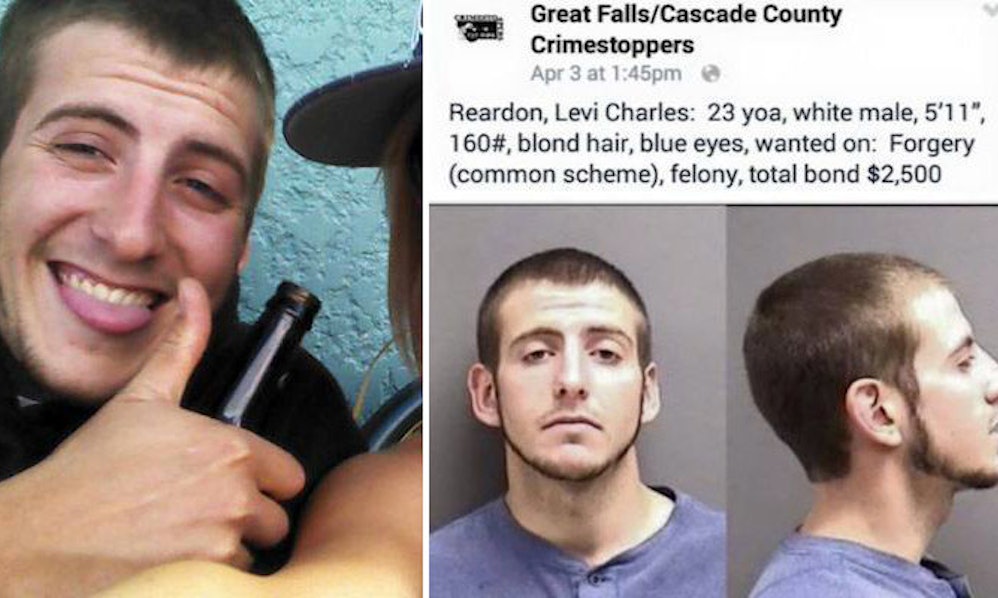 Facebook
Man Gets Arrested After 'Liking' His Own Wanted Post On Facebook
A Montana man was arrested after liking a Facebook post featuring his wanted ad.
According to the Mirror, 23-year-old Levi Charles Reardon was accused of stealing a wallet and numerous personal checks last January.
He reportedly cashed four of the checks and had two warrants out for his arrest.
Reardon's wanted ad was posted on the Facebook page for the Cascade County Crimestoppers in April, reports the Great Falls Tribune.
At some point after the ad was posted, Reardon or someone else with the exact same name liked the page.
Police arrested the thief last Friday night.
It is not clear whether Reardon's like directly contributed to his capture.
Reardon appeared in court on Monday and will be sentenced on a later date.
Citations: Man who liked his own Facebook wanted post is arrested (The Mirror), Man who liked his own most wanted post arrested (Great Falls Tribune)