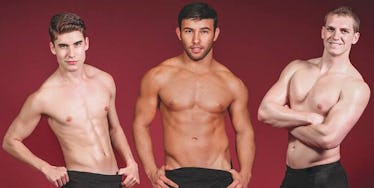 Need A Job? The Male Version Of Hooters Called 'Tallywackers' Is Hiring
Everyone knows about Hooters, but a restaurant set to open in Dallas is taking a new spin on the boob and beer-centric restaurant.
The new establishment is called Tallywackers, and it's essentially the male version of Hooters.
Tallywackers is meant to cater to gay males and is set to open in May. Currently, the restaurant is hiring hunky bartenders, servers, busboys, cooks and hosts.
Tdubs (as I'm officially nicknaming it) will be located in the Oak Lawn neighborhood of the Texas city.
Based on the Craigslist ad, it seems as if the male servers will be topless as they wait on customers.
I'm not sure how sanitary that is, but Tallywackers seems to be a clever twist on a proven successful formula.
Here's the Craigslist ad:
Citations: The male answer to Hooters Tallywackers is hiring on Craigslist (The Daily Dot)