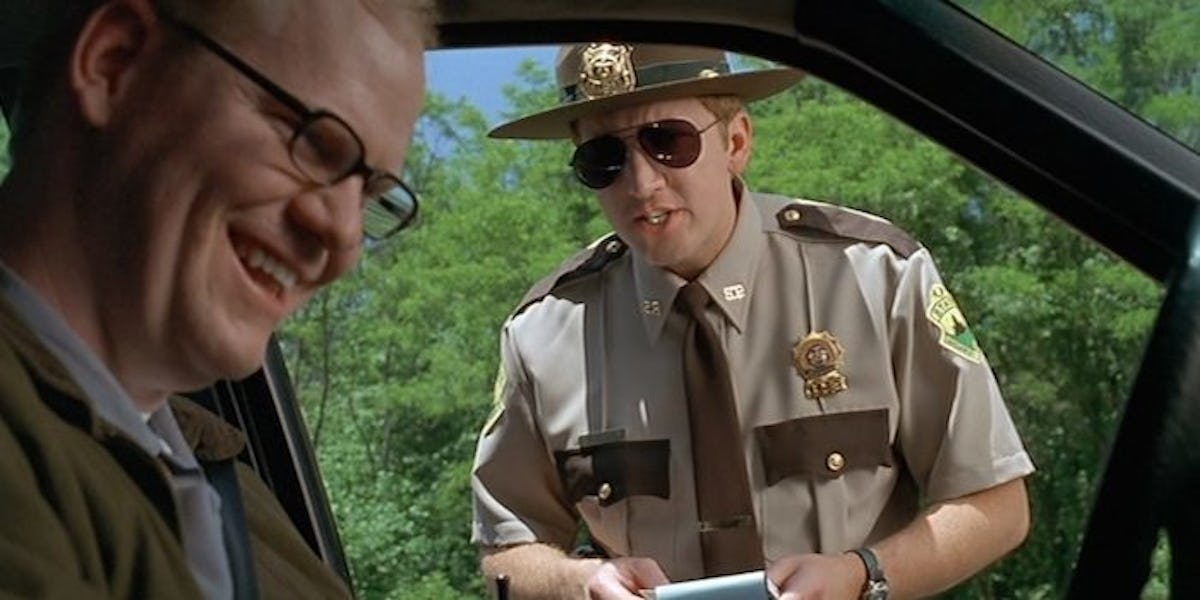 Guy Allegedly Posing As Cop Pulls Over Real Cops, Ends Up In Jail
Fox Searchlight Pictures
A Florida man was arrested after posing as a police officer and pulling over two real detectives.
According to NBC-2, 69-year-old John Arthur Benedict is the owner of a white Ford Crown Victoria, which he tricked out with strobe lights, a spotlight and an emblem reading "police interceptor."
He was driving on Palm Beach Boulevard in Fort Myers when he saw a black GMC Yukon he believed to be speeding, he told authorities.
Authorities said Benedict flashed his strobe lights, and the unmarked SUV pulled into the right lane to stop.
The two detectives inside soon noticed the car was not authentic, however, just before it passed them to enter a nearby supermarket parking lot.
So they followed the car and got Benedict to confess he was indeed a fraud.
Benedict told NBC-2 his behavior was a "senior moment."
He claims to have never done this before, but his ex-wife told authorities that Benedict was arrested in another state for impersonating an officer.
His son added that his father had previously used the car's strobe lights to direct traffic while officers responded to car accidents, the Huffington Post reports.
Benedict said he put the "police interceptor" logo on the car because he believed the vehicle was the same edition used by police, and he wanted the car to look the part.
He was arrested for falsely impersonating an officer and unlawfully using police insignia but has since been released on a $6,500 bond.
Benedict will appear in court to face his charges on May 11.
The Crown Victoria is currently impounded.
Citations: Police impersonator pulls over detectives (NBC-2), John Arthur Benedict Allegedly Pretends Hes A Cop (The Huffington Post)