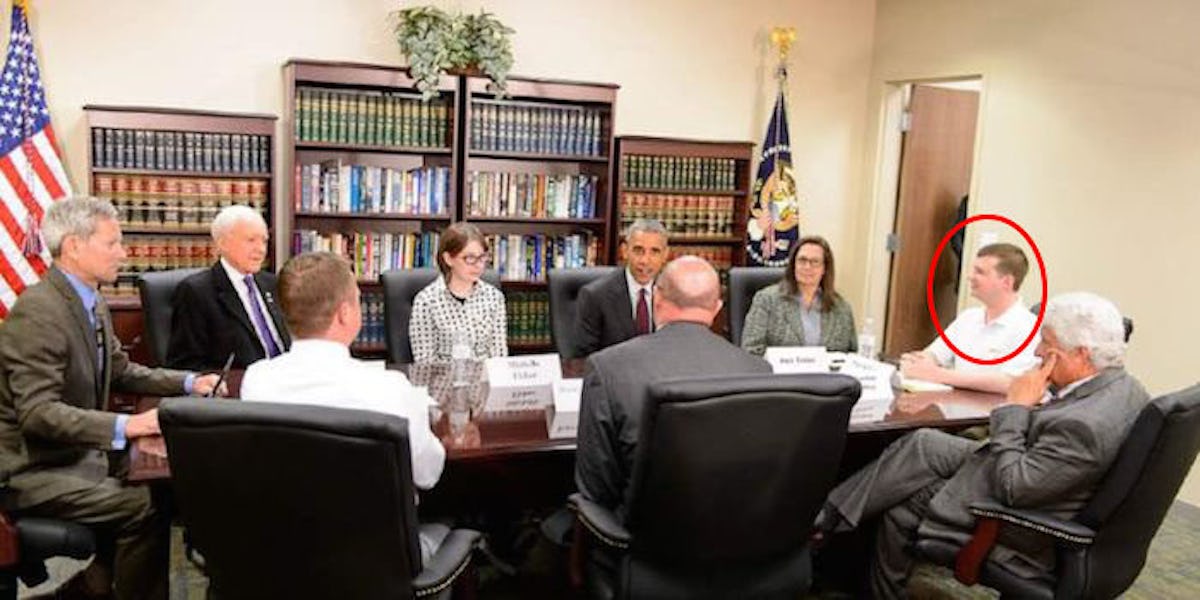 Guy Hilariously Ends Up At A Round Table Discussion With The President (Photo)
Imgur
Life lesson no. 564: Always read the fine print.
Unless, that is, you want to end up like this guy— the poor soul who thought he'd been invited to sit in the audience during a roundtable discussion with President Obama, but who'd really been invited to participate in special roundtable discussion with President Obama.
Yeah, that's a serious overlook. #Awkward.
Reddit user cc971172 posted a photo of the surprise conference to the image-sharing site, explaining,
The Obama administration sent an invitation in Utah to Hill Air Force Base We thought they wanted a representative from our company in the audience. Turns out, they wanted the rep for a special round table with the president. Due to this mix up we sent my friend instead of the CEO.
Luckily, he made it work — and even almost looks like he fits in with the presidential crowd.
Check out the pic below.
Citations: Man accidentally gets invite to Obama meeting guess which one he is (Metro)