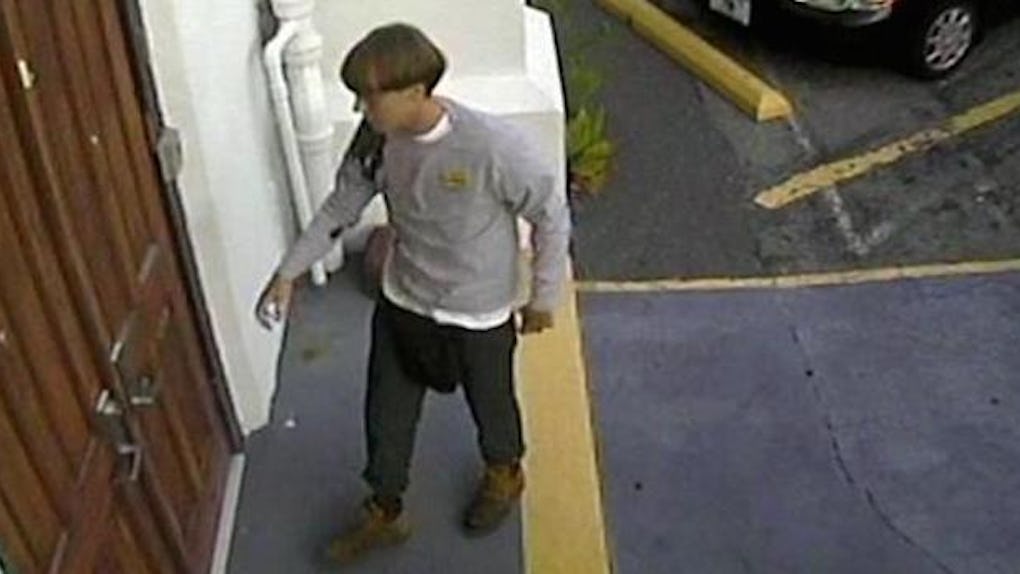 Twitter
Gunman Allegedly Revealed His Motive To Congregation During Shooting
Update: Roof was arrested in Shelby, NC at approximately 11:20 am.
Last night at approximately 9 pm, a white gunman, suspected to be Dylann Storm Roof, opened fire at Emanuel AME Church in Charleston, South Carolina.
It's a historically black congregation and longtime symbol of freedom.
Nine people were killed, including State Senator Clementa Pinckney, a prominent and well-respected pastor and civil rights advocate.
As details surrounding the shooting emerged last night, it wasn't immediately clear what the shooter's motives were.
What we know: Shooting in a church at Emanuel AME in Charleston, SC Church is an icon of black struggle/freedom Suspect is young white man — Christopher Hayes (@chrislhayes) June 18, 2015
What we don't know Number shot Number of fatalities Whether white man recently arrested *is* the suspect Motive — Christopher Hayes (@chrislhayes) June 18, 2015
This abhorrent and tragic incident is being investigated as a hate crime.
The Police Chief of Charleston just said, "I do believe it was a hate crime." #CharlestonShooting — deray mckesson (@deray) June 18, 2015
Corroborating officials' claims, a female survivor recounted how the shooter revealed his motive, NBC News reports.
Roof allegedly came to the church an hour before he started shooting and sat down next to Rev. Pinckney during a Bible study meeting.
When the meeting concluded, the survivor stated, Roof began firing.
The survivor's son apparently attempted to talk Roof out of killing people, but it didn't work.
According to the survivor, Roof fully revealed his motive to the group when he then stated:
You rape our women and you're taking over our country. And you have to go.
Others have characterized the act as domestic terrorism.
This is: 1. A hate crime. 2. Domestic terrorism. Do not allow it to be called anything else. — Shaun King (@ShaunKing) June 18, 2015
Given Roof's alleged motives, it's arguably fair to call it both.
Roof is still at large. For the sake of justice and the safety of the community, we can only hope he is apprehended swiftly.
Citations: Charleston Church Shooting Police Call for Help to Catch Gunman on the Loose (NBC News), Church Shooting Suspect Identified Dylann Storm Roof (Think Progress)