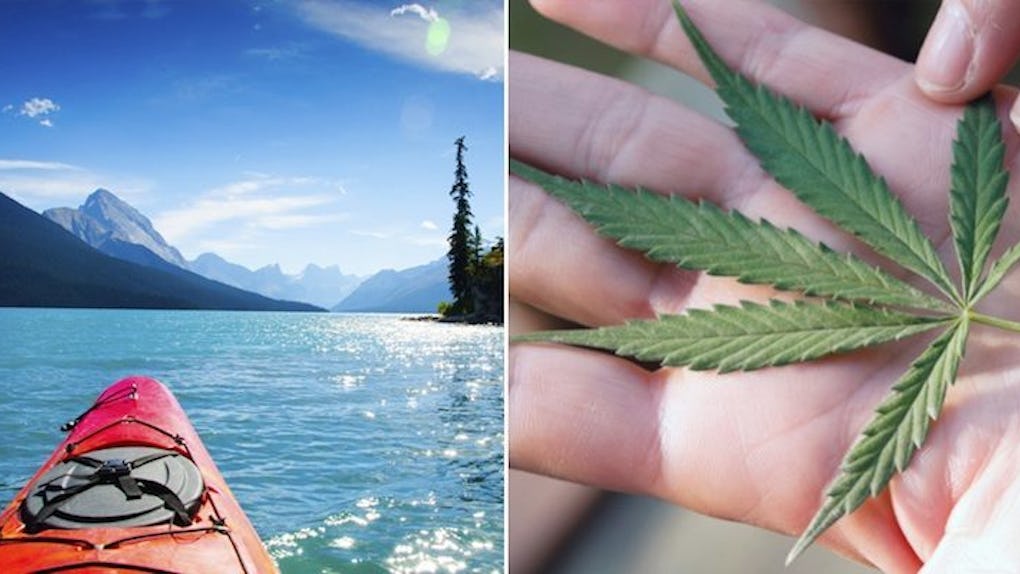 Cannacamp
You Can Do Weed Yoga And Eat Meals Paired With Pot At This Stoner Resort
Outdoorsy stoners may have just found their Mecca.
Let's be honest, pot enthusiasts aren't exactly the best at planning camping trips.
Getting to work on time and not forgetting to feed their pets is a huge task for them -- let alone remembering everything needed for roughing it in the woods.
That's where CannaCamp comes in.
CannaCamp, a 170-acre campground, prides itself on offering camp attendees the unique combination of recreational marijuana use in a traditional Colorado ranch setting. It's being dubbed "America's first cannabis resort."
Translation: CannaCamp is like regular camp, but you don't have to hide your pot when the counselors do room checks.
Campers take part in a wide range of weed-inspired activities, from Cannabis Yoga to Canvas & Cannabis.
The camp even offers cannabis education classes, cannabis cooking lessons, cannabis-infused massage therapy and glass blowing demonstrations -- for cannabis.
For those who somehow find the willpower to get off the couch, CannaCamp also offers more traditional camp activities like nature hikes, zip lining, mountain biking and rock climbing.
On top of all that, when you get the munchies, CannaCamp has full meals designed to be paired with whatever you're inhaling. The website reads,
All of the delicious meals served at CannaCamp include a recommended strain pairing, carefully curated to compliment flavor profiles and aromas. Through these meals, you will gain a new appreciation for both cannabis and food, jumpstarting your path towards becoming true cannabis connoisseurs, or Cannaseurs if you will.
Cannaseurs. Solid pun.
I will warn you, though: Attending this little slice of 4/20 heaven isn't exactly cheap. It starts at $395 a night for the standard option and $449 for more deluxe accommodations.
Thankfully, the three-day minimum stay policy has been lifted. That being said, you might want to consider starting a CannaCamp fund for yourself.
Don't worry, selling your Bob Marley poster and that "Take Me To Your Dealer" pin will easily get you $20 closer.
Citations: Living the High Life at the USs First Cannabis Resort (TIME)