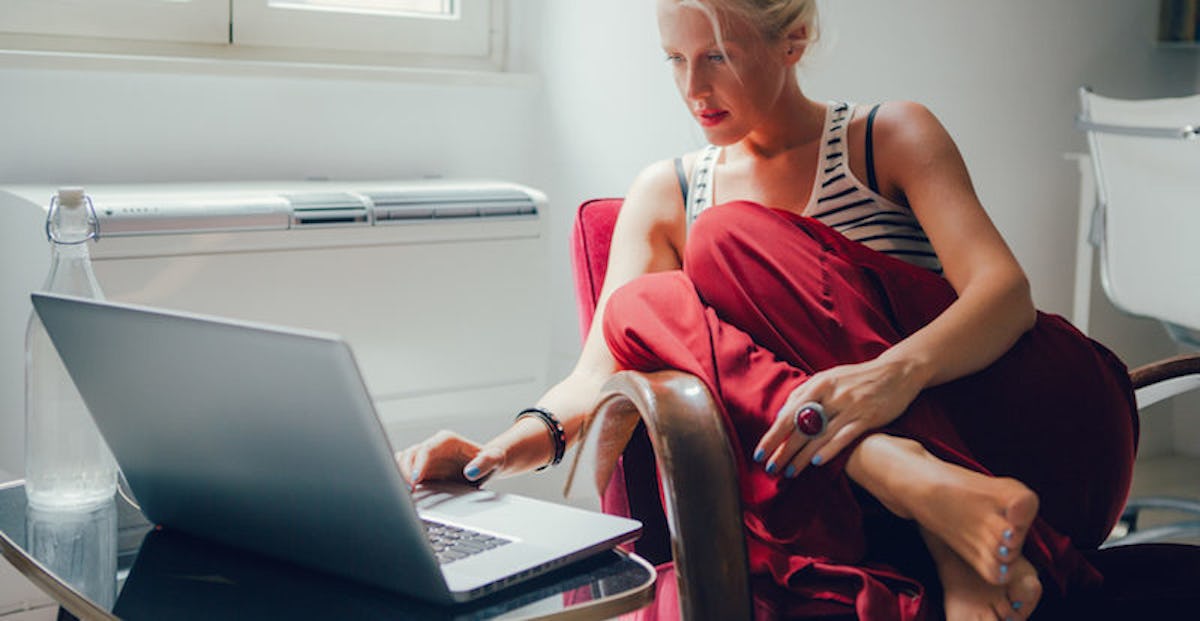 Christian Louboutin, YSL Both Claim Victory In Red-Bottom Shoe Case
Stocksy
In what is being considered the fashion equivalent of the Apple v. Samsung patent suit, a U.S. Court of Appeals has ruled that Yves Saint Laurent may continue selling shoes with red soles, under the condition that the whole shoe is red.
The Second Circuit court also determined, however, that Christian Louboutin retains the exclusive right to use the color red on the bottom of its shoes whenever the outer portion of the shoe is any color besides red.
The decision affirmed the court's previous denial of a request from Louboutin for an injunction to prevent YSL from selling women's shoes that are all red, including the soles, in the United States.
The court cited a 1995 U.S. Supreme Court decision that granted Qualitex Co. the exclusive right to use a particular green for its dry-cleaning pads.
"We conclude that the trademark, as thus modified, is entitled to trademark protection," U.S. Circuit Judge Jose Cabranes wrote in the decision.
Both YSL and Louboutin are claiming victory.
"This is a complete win for YSL," said David Bernstein, the lawyer representing YSL. "The Court has conclusively ruled that YSL's monochromatic red shoes do not infringe any trademark rights of Louboutin, which guarantees that YSL can continue to make monochromitic shoes in a wide variety of colors, including red."
Similarly, Louboutin lawyer Harley Lewin said their camp is "tremendously pleased" with the decision, which will allow Louboutin "to protect a life's work as the same is embodied in the red sole found on his women's luxury shoes."
It will be interesting to see which brands will be first to receive cease and desist letters.
Elite.