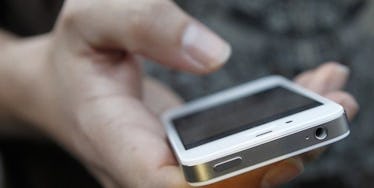 Crazy App From China Lets You Hire Hitmen To Beat Up Whoever You Want
Tumblr
A new app out of China provides users with hitmen who will brutalize anyone the user chooses.
According to the New York Daily News, an online service similar to Didi Da Ren (Chinese for "Didi Hit People") was first mentioned as a joke on an online talk show, but it wasn't long before developer Changsha Zhang Kong Information Technology Limited created an app with this name.
Its purpose had nothing to do with beatings and simply asked users to post "help wanted" ads for random, harmless work.
But as a reporter for a Chinese newspaper recently discovered, Didi Da Ren appears to also function as a market for hitmen.
Individuals with such requests explain the level of destruction they have in mind along with how much they are willing to pay.
Aside from wanted criminals, the hitmen consist of coaches, soldiers and gangsters who usually charge between $30 and $80 for a single job.
Didi Da Ren's name was chosen because of its resemblance to Didi Dache, which is China's version of Uber.
A newspaper reporter posted an ad on the app to test its validity.
He or she proposed paying 32 cents to have someone beaten up and was answered by another user in the form of a phone number.
The reporter called this number and received a man who said he'd need two days' notice before satisfying the reporter's demand.
He guaranteed that his skills would put the victim in the hospital and that he'd inflict as much pain as the reporter wanted, as long as the price was appropriate.
The man then asked when and where the best opportunity for the assault would be. He also requested a photograph of the victim for identification.
Once the work was done, the reporter would send the hitman his money through the app.
Didi Da Ren was first available in the Android app store but was taken down last week.
It can still be found in a series of unspecified, third-party app stores.
The app has since been downloaded over 40,000 times.
Citations: Chinese app lets customers hire fighters to beat up enemies (The New York Daily News)