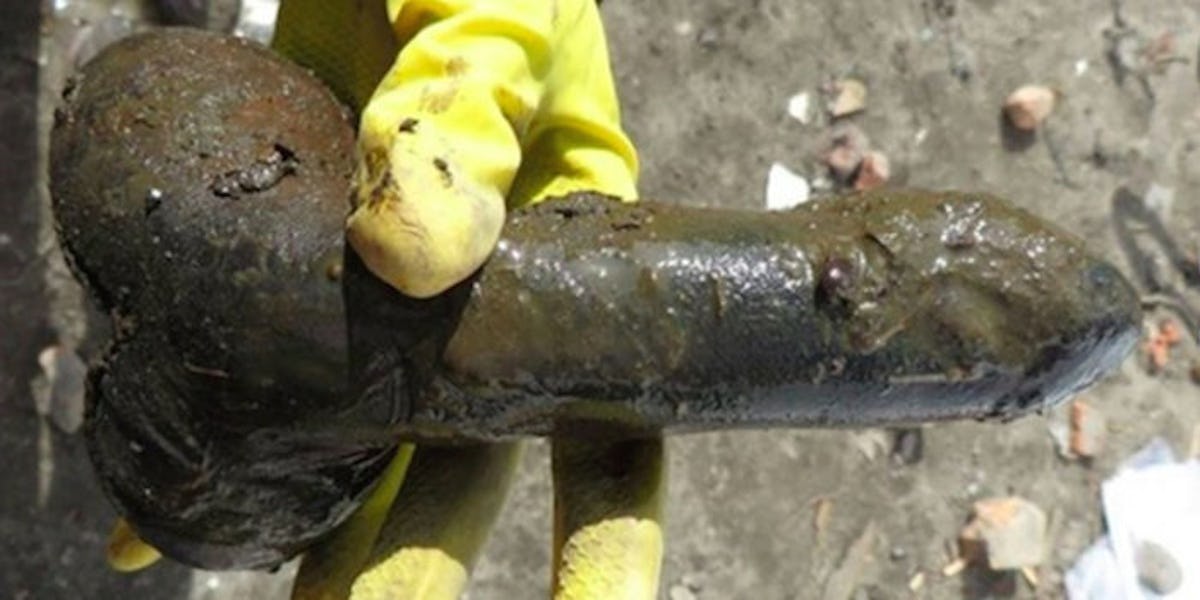 WTF: Archaeologists Find A Leather Sex Toy From The 1700s In Poland
Regional Office for the Protection of Monuments
Archaeologists have unearthed a 250-year-old sex toy during a dig in Poland.
According to Yahoo 7 News, the 7.8-inch dildo was found in the city of Gdańsk as the Polish team searched through a toilet from what appears to have been a fencing school.
It was described as being in "excellent condition" despite the origin of the toy dating back to the second half of the 1700s.
Poland's Regional Office for the Protection of Monuments said in a press release the ancient dildo is "large, thick, made of leather filled with bristles, and has a wooden tip."
It is additionally said to have been expensive due to the high-quality leather used for the toy, Discovery News reports.
The archaeologists believe someone was using the dildo and accidentally dropped it in the toilet.
They also discovered pottery, jewelry fragments and wooden sword remains.
Before the invention of leather sex toys, our ancestors previously pleasured themselves with devices made of wood, stone and, for the more adventurous types, animal excrement.
Another ancient dildo was found in Germany last January.
The artifact is around 28,000 years old and therefore known to be the oldest sex toy on Earth.
Citations: 18th Century Sex Toy Found In Ancient Latrine (DIscovery News), Archaeologists find 18th century sex toy (Yahoo News)