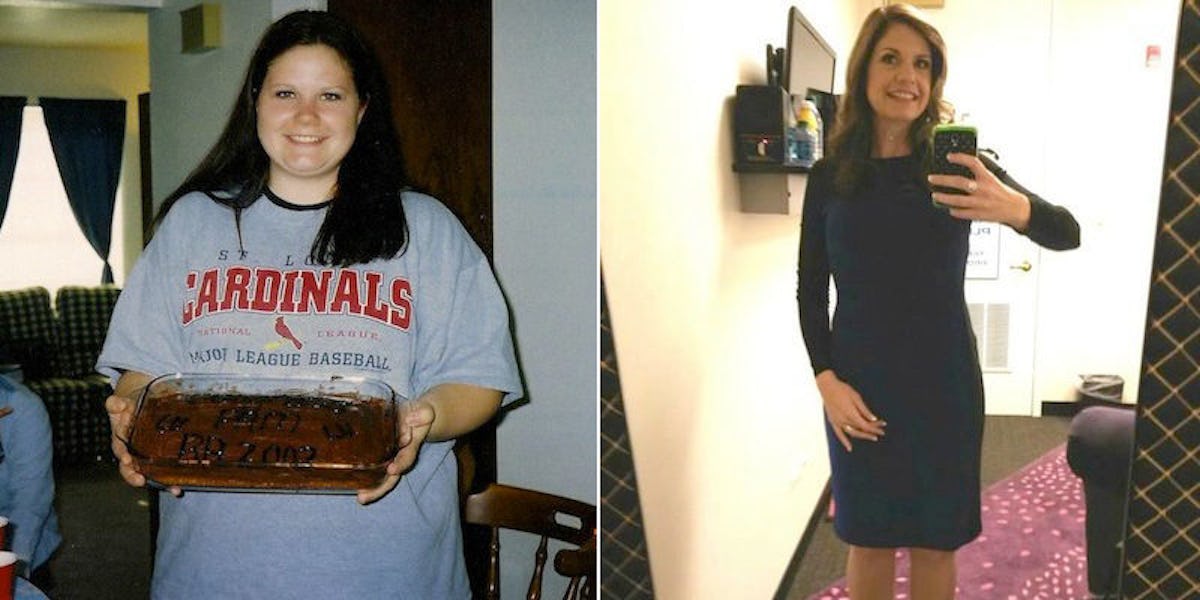 Motivated Woman Amazingly Sheds 150 Pounds After Losing Dad To Cancer (Photos)
Pamela Kimbro
It took a dying father's wish to help Pamela Kimbro lose weight and get her health back, but she did it.
Kimbro, once weighing in at 285 pounds, is now a proud 135.
The O'Fallon, Missouri woman's journey began in 2010, reports Everyday Health, when her father was hospitalized near the end of fight with pancreatic cancer.
Just weeks before his last breath, the man warned Kimbro and her immediate family they were all walking health risks.
He said, according to Kimbro,
Look at us, none of us are healthy. We will all die young!
Soon after Kimbro's father passed, she made the decision to begin living and exercising consciously.
She tossed the 12-pack of soda she guzzled on a daily basis in favor of endless glasses of water.
Today, Kimbro regularly makes appearances on television to show off the weight loss.
She's been featured by Fitness magazine and "Today," just to name a few places.
Kimbro credits her dramatic lifestyle change to a focus on whole foods and regular fitness.
That includes the yearly PurpleStride 5K for pancreatic cancer she runs in memory of her father.
She told Everyday Health her father is never far from her mind.
Kimbro explained, "I was determined to show my dad up in heaven that I can be healthy."
"I will live a longer, healthier life!"
With her new career as a personal trainer and the aid of her family, Kimbro is determined to make her life count.
Citations: Her Fathers Passing Inspired This Woman to Lose 150 Pounds (Cosmopolitan)