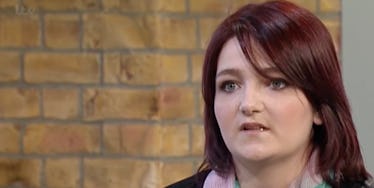 Woman Who Had Brother's Baby At 12 Speaks Out After Getting Pregnant Again
Mirror
A woman who was raped by her brother and gave birth to his baby at age 12 is pregnant with her second child.
Tressa Middleton's daughter was taken away from her after two years when she revealed her brother was the father. The loss of the child to social services sent her spiraling into depression.
But she has found hope and optimism with fiancé Darren Young, 30. Tressa, now 23, is expecting again.
Tressa, who is from Scotland, told the Daily Mirror,
Discovering I was pregnant was ­bittersweet. I am so excited about what the future holds and I already love my baby. I cannot wait to meet him or her but when both lines on that pregnancy test showed up, although I was happy, I was desperately sad as well. I had a little cry. I am so grateful I am finally going to be the mother I have longed to be all these years. But I don't ever want my first child to think I abandoned her, or that I am replacing her with this new baby. I'd welcome her back tomorrow with open arms if I could and I hope she knows she will always be a part of our family.
Tressa and her older brother Jason had both spent time in care, but were sent back to live with their family when she was 11 and he was 16.
That was when Jason raped her, and she became Britain's youngest mom when she gave birth to her daughter in 2006.
Despite her young age, she raised the baby for two years before social services intervened.
Jason was jailed for raping her after DNA tests proved he was the child's dad, but Tressa struggled with the loss of her baby — at one point she was taking $500 of heroin a day.
Her daughter will turn 11 this year, the same age Tressa was at the time of the attack.
She added,
It has made me realize just how young I was when all that happened. At the time I didn't feel like I was that young because I had already been through so much but now, it makes me feel sick. No child should have that happen.
Tressa has been with Darren for seven years and added he is "over the moon" she is pregnant.
She has waived her right to anonymity as a rape victim to share her story.
Citations: Baby joy for Britain's youngest mum whose rapist brother's child was taken away after she gave birth at 12 (Mirror)