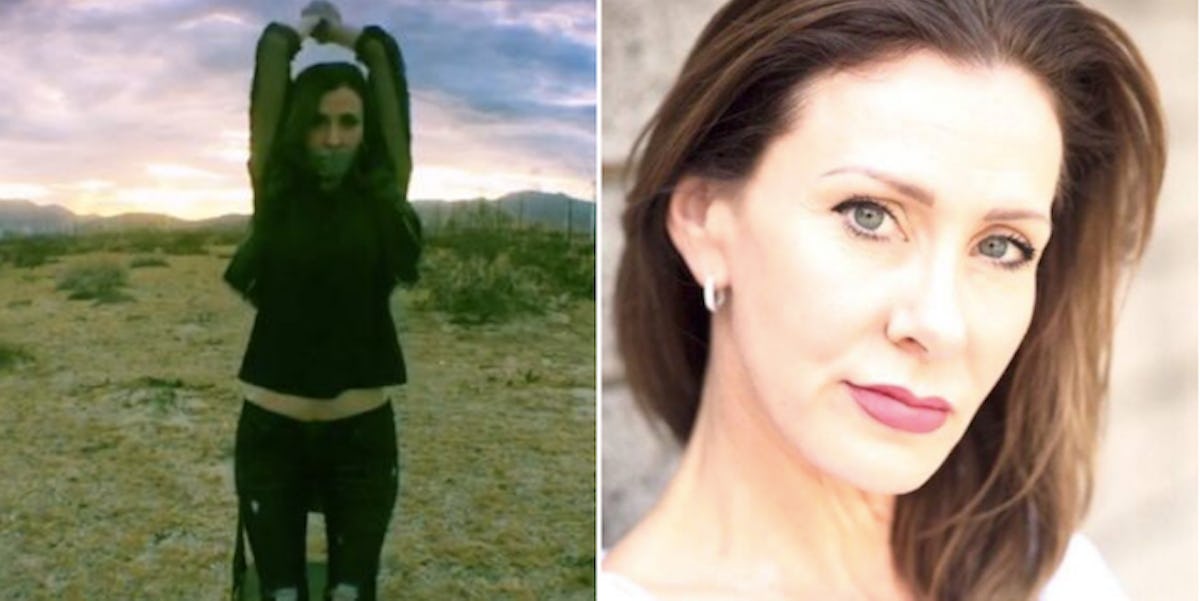 Woman Details How She Escaped A Serial Killer After He Couldn't Get Erection
YouTube/Facebook
Have you ever wondered how you would escape if a serial killer kidnapped you and locked you in the trunk of his car?
Jennifer Asbenson, who was tortured and almost murdered by Andrew Urdiales, has revealed how she managed to escape after she was bound and gagged in his trunk.
Returning to the scene of the crime in Desert Hot Springs, California, for the first time since she escaped 24 years ago, Asbenson gave a harrowing account of what happened when Urdiales — who murdered eight women — tried to rape her and viciously assault her in the remote desert.
She is the only known victim of Urdiales to escape his clutches.
Asbenson, now a mom to a 20-year-old daughter, was 19 when Urdiales drove her to the desert, putting her through a two-hour ordeal.
In a lengthy video posted on YouTube, she explained she eventually escaped by releasing herself from the restraints, waiting for his car to slow down, leaping out the back and running.
She told news.com.au, 
I wanted my viewers to be there with me, in real time. I wanted them to hear everything in my own words, without interruption. I wanted them to feel like they were experiencing it with me. I am not ashamed or embarrassed to be a human. So I do not edit myself. I thought people would appreciate the rawness of it.
She begins the clip by demonstrating how to break free from restraints before telling her shocking story.
Urdiales picked her up by offering her a lift home from work — but instead, he drove her to the middle of nowhere and attacked her.
Asbenson described how he pulled a gun on her and tried to rape her, but he suffered from erectile dysfunction. Still, he manage to bite a chunk out of her neck and he dragged her body over cacti and rocks.
She said,
The only thing I could think of the whole time was, 'I am in hell.' When I looked at his eyes, they were just black.
She believed she would die at several times during the brutal assault, but survived — only for the torture to continue.
However, she managed to escape, and though Urdiales chased her with a machete, she was saved by two marines who pulled up in their truck and took her to a nearby gas station, where she called the police.
Initially, she claimed no one believed her — not even her own mother — until Urdiales was arrested five years later, when he confessed to eight murders.
He has been convicted of three and is expected to go on trial for the other five murders and the attack on Asbenson this year.
She told news.com.au she will testify and will push for the death penalty.
Urdiales is currently serving life in prison without parole.
Citations: Abducted and tortured by one of America's most prolific serial killers (news.com.au)