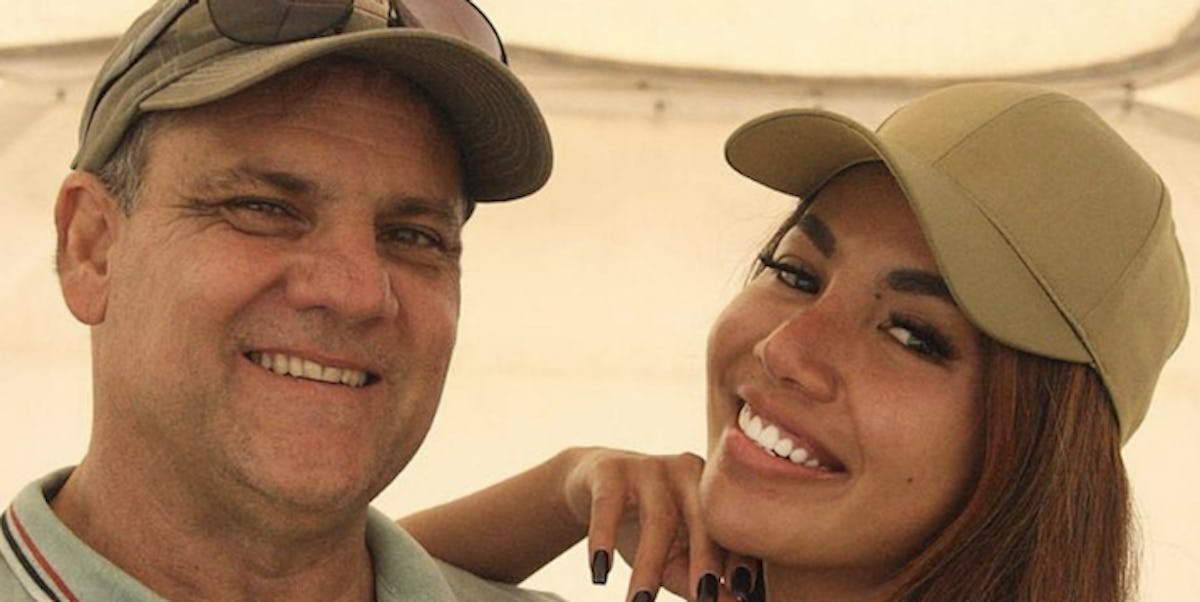 Woman Sends Long-Distance Dad Haunting Last Text Before Dying In Plane Crash
Facebook/Great Eastern Fly-In Evans Head
A former Miss Indonesia finalist sent her long-distance father a text message minutes before she and her husband were killed in a plane crash.
Endah Cakrawati and father-of-three Peter Lynch died when the seaplane Lynch was flying dived into a river in Perth, Australia, during Australia Day celebrations.
Tributes have been paid to the couple, while a close friend of 30-year-old Endah, Sulistianing Dian Ratnasari, said her last message was sent to her dad in Indonesia.
Her father Kasim received a simple, sweet message, reading, "Papa, how are you?"
Ratnasari told news.com.au,
Moments before the incident, Endah had sent a message to her father and several of her friends. Her father Kosim answer the message from his daughter, but there was no reply back from Endah, until the news of the accident was received. Family and friends to this day still cannot believe what happened to Endah.
Lynch, 52, was flying a 1948 Grumman G-73 Mallard seaplane and was set to take part in an air show and fireworks display in front of 60,000 spectators.
But the plane mysteriously crashed into Perth's Swan River. Investigators are looking into the cause of the accident.
Western Australia Police described Lynch as a "very experienced pilot."
Cakrawati was reportedly a beauty queen, model and singer in Indonesia before working in public relations in Australia.
The night before her death, she sent two video messages to her family in Indonesia of her and Lynch playing games and saying goodbye, Ms Ratnasari added.
Lynch has been described as a "great mate, beloved father and respected professional."
His friend and fellow pilot Mack McCormack said Lynch had told hims he was concerned about how and low-wind weather conditions.
Western Australia Police acting commissioner Stephen Brown admitted he did not know how the crash happened, adding it could just have been a "tragic accident."
An investigation into the cause could take a year to complete.
Citations: Perth plane crash victim's last text message to family (news.com.au)