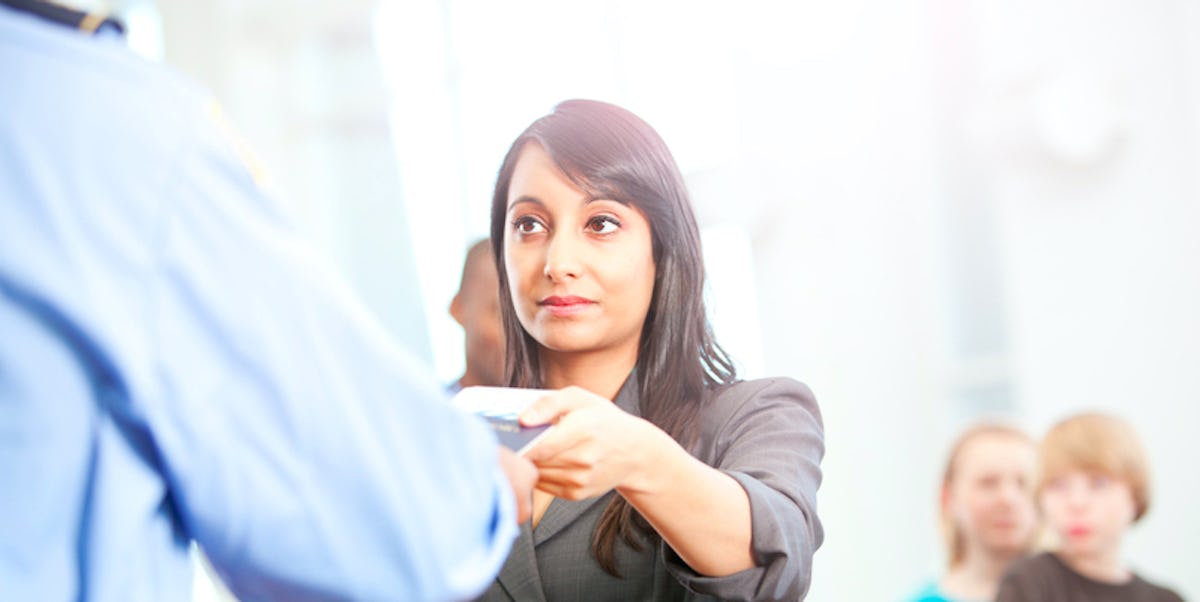 This Woman Packed Her Husband's Guts Into A Suitcase To Solve His Murder
Stocksy
I honestly feel like one of the most embarrassing moments in my life is when I'm coming back from a vacation and find that "Notice of Baggage Inspection" note on my suitcase.
Ugh, someone just went through all my dirty clothes.
This story is obviously a thousand times worse. I'm trying to relate here, but this tale is wild.
Recently, a woman was caught outside Graz airport in Austria after it was discovered that she was carrying a 4-inch piece of her late husband's intestines in her suitcase.
Apparently, the entrails were very neatly packed in two separate containers.
We can only imagine how the workers who discovered this reacted.
However, the reason this woman was traveling with her DEAD HUSBAND'S BODY PARTS was because she believed her in-laws actually murdered him.
The couple recently visited his family in Morocco, and they disapproved of their marriage. She suspects that that is enough reason for the in-laws to have poisoned her husband.
A Moroccan doctor agreed that the death was indeed suspicious and told her to bring his intestines back to Austria to be further examined.
Currently, the organ is being tested in Graz at a pathology institute, under the care of pathologist Gerald Höfler.
He believes the woman's story because of how carefully the Moroccan doctor packed the intestine, as this looked to be a case of murder.
He told the New York Times,
I would imagine that it was done by a pathologist. It was absolutely secure, triple wrapped, according to European Union norms.
Police are also on the woman's side, and she was not charged with any crime as it isn't against the law to have brought the entrails into the country.
I mean, if anything we should be thankful. For as much as my parents may not have liked my choices in significant others, they never plotted to kill me over a meal because of it.
Citations: Woman Who Took Husband's Intenstine on Flight Wanted It Tested, Lawyer Says (NY Times)