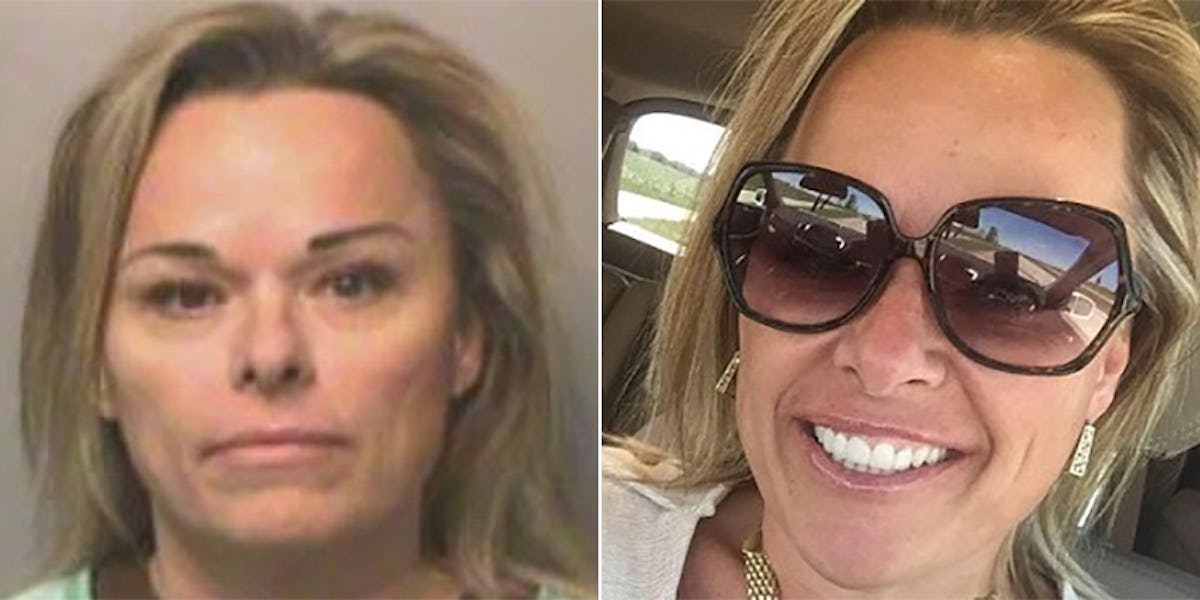 Woman Accused Of Getting Back At Ex By Sending Naked Pics To His Teenage Son
KCCI/Facebook
A 46-year-old woman slid into a teenager's DMs and tried to send him nudes. So now, she's in trouble with the law.
According to the police, Charlotte Klisares of Iowa admitted that she sent the images to her ex-boyfriend's 17-year-old son in an attempt to embarrass her former lover.
Des Moines police sergeant, Paul Parizek, told KCCI-TV,
Basically, the whole thing started with a domestic situation with her and her now ex-boyfriend. They'd split up. There was some arguing going back and forth, and both were kind of alleging some harassment.
KCCI's report details that Klisares said her ex threatened to send embarrassing images to her family. So, she decided to preemptively do the same.
According to DailyMail.com, court documents show that the woman sent nude images of her and her ex to her ex's son via Facebook messenger. One of the images featured Klisares by herself, while the Des Moines Register reports that photos were sent to other relatives as well.
Parizek told KCCI,
It was pretty obvious to us that, I don't think, she didn't think it through. I think it was, you know, an emotional, knee-jerk reaction on her part.
Whether she meant it or not, Klisares is facing charges all the same. The woman has been arrested, and is being held in county jail on $1,000 bond.
She's been charged with dissemination and exhibition of obscene material to minors, KCCI reports. The charge is a misdemeanor (or, in other words, a crime that will yield no more than a year's worth of incarceration).
Klisares, for her part, had a statement released on her behalf by her attorney. The statement read,
Ms. Klisares has been the recent victim of domestic abuse and this is just another attempt by the abuser to intimidate, harass and bully her because she stood up for herself. We will address these allegations through the criminal justice system and we are confident that the truth of these allegations will become apparent once both sides of the story come to light.
The 46-year-old is a realtor whose name appears on signs around Iowa, like is the case with many other agents. But with bad publicity like this, there's no guarantee business will be booming when (or if) she gets past her legal troubles.
Citations: Daily Mail, KCCI-TV, Des Moines Register