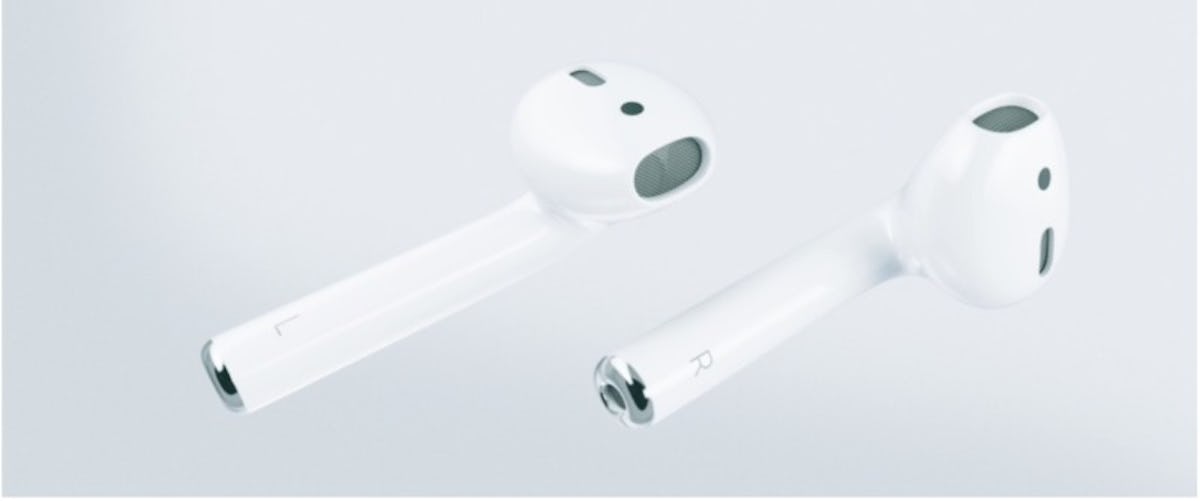 Apple Just Revealed Its New Wireless Headphones And Everyone's Panicking
YouTube
Apple has just unveiled the new iPhone 7 and iPhone 7 plus, as well as the new 'AirPods.'
The $159 AirPods are wireless, and use infrared sensors that detect when they're in your ears.
The setup process is simple: Connect the AirPods once to your iPhone, and the AirPods instantly sync over iCloud to your other devices.
Sounds super easy. That is, until you lose them.
If (like me) you find it hard to keep track of even the usual headphones, forget about it.
I haven't even gotten the new AirPods yet, and I've already lost them.
And that isn't all: The headphone jack has been removed.
Normal headphones will now be attached to the phone via the Lightning port (the charging hole).
Apple's senior vice president of marketing, Phil Schiller, praised Apple by saying that the jack "fights for space."
RIP Aux Cable.