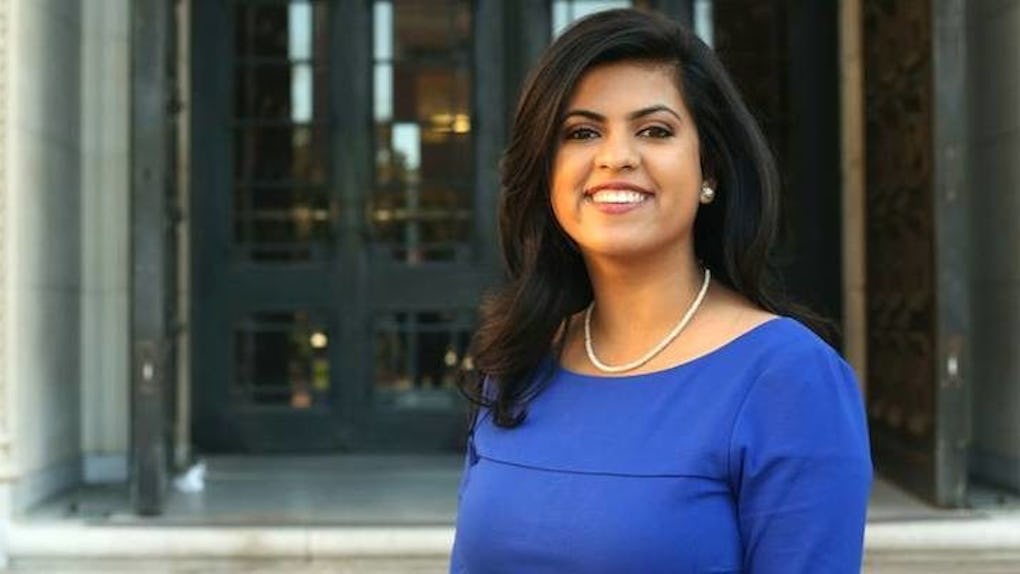 Facebook
Student Has Powerful Response To Being Called An 'Indian Piece Of Sh*t'
A Facebook post by USC's student body president shone some much-needed light on race issues still plaguing our country's universities.
When Rini Sampath, who currently sits as the head of USC's student body, was walking back from her friend's apartment recently she was subjected to a hate crime aimed at her Indian heritage.
The 21-year-old student, who immigrated with her parents to Arizona from India when she was just 6, shared the story of what she experienced on her personal Facebook page.
Last night, as I was walking back from my friend's apartment, a student screamed out at me through the window of his... Posted by Rini Sampath on Sunday, September 20, 2015
The heartbreaking story she uploaded navigates between what Sampath, who is the school's first female student president in nearly a decade, thought about the words hurled at her that night and how it was somehow worse when the frat members apologized only after they realized who she was.
In the post, which goes on to reference a similar incident that happened to University of Missouri's student body president, Sampath explains,
Whether racism or sexism or homophobia or transphobia happens on the internet, or behind closed doors, or in a small group setting, or as 'just a joke,' it's not okay. It's never okay. I was surrounded by nearly ten of my friends when this happened last night. I'm glad I was, because I don't know what I would have done if I was alone.
She ends the post with a heartfelt plea to all student members of USC, saying,
We lost a football game last night, SC. But I think there's something bigger, much bigger that we're losing here. And we have to get it back.
USC's dean of religious life, Varun Soni, told The Washington Post the school has a zero-tolerance policy for conduct like this.
He said he asked Sampath to file a report on the frat's "cowardly and hateful remarks" with the university's Bias Assessment Response & Support team, which will then look over the case and decide what actions to take.
Soni went on to say,
USC and higher education in general tries to look at incidences like this as learning and growing opportunities, not just punitive opportunities. We want to create a dialogue.
USC and Rini Sampath issued a joint statement condemning the actions of the frat and outlining how to go about reporting incidents like what she faced.
USC's response to Rini Sampath incident. pic.twitter.com/zLX4CVWJYL — Jason Fong (@jasonfongwrites) September 23, 2015
Hopefully, this leads to some change on college campuses across the US and the world.
Citations: USC Student President Responds to Racism This Cant Continue (NBC News)