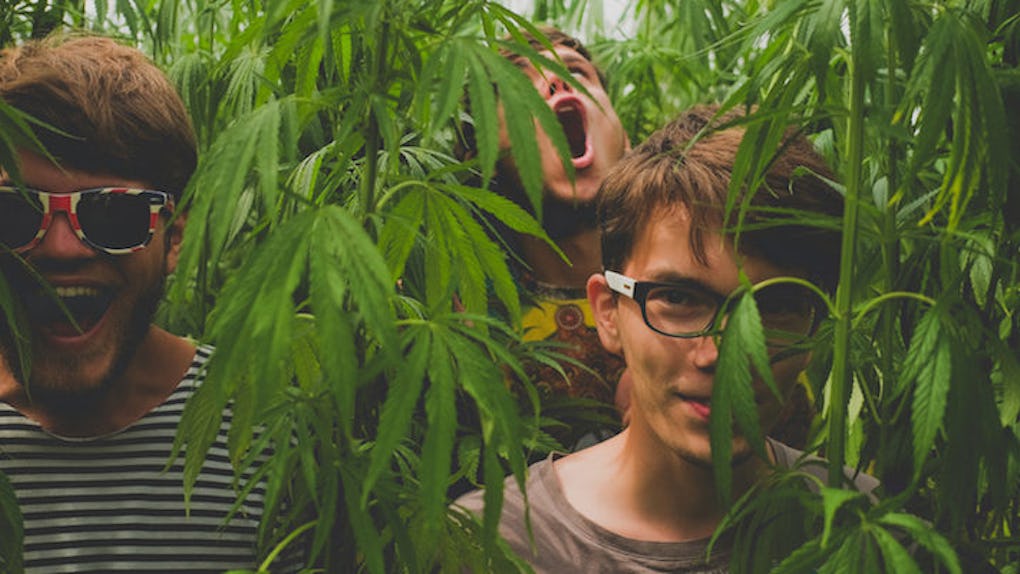 Paul Schlemmer
Higher Education: College Now Has A Course On Growing And Selling Weed
You can finally put all that extra-curricular marijuana knowledge you have toward a college degree.
Metro Vancouver's Kwantlen Polytechnic University is now offering students the option to take a course in slingin' bud. It's called "Introduction to Professional Management of Marijuana for Medical Purposes in Canada."
According to the listing on KPU's website, the 14-week online course "is designed to provide an overview of the successes and continual challenges within the rapidly expanding medical marijuana market" and starts this fall.
The syllabus (or syllaBUDs, if you will) shows the course is broken down into two sections with two modules in each.
The first section, Plant Production & Facility Management, is built to give students a basic breakdown of plant characteristics, medical treatment methods, growing techniques, an understanding of the legalities behind marijuana dispensaries and how to become a licensed producer.
The second section deals more with the business side of what goes into becoming a professional pot dealer.
The executive director of continuing and professional studies at Kwantlen Polytechnic University, Jim Pelton, told VICE,
There is in fact a big gap in the knowledge base in the industry and so there's a need for this training,
Pelton also said,
This isn't a gardening course. This is really all about how to do it legally.
The course is taught by Tegan Adams, a business development manager at the cannabis testing firm Experchem Laboratories Inc., who says although there are only 25 legal dispensaries in Canada, Health Canada currently has at least 2,000 other applications in its queue of people waiting to cash in on selling some green.
Adams did mention to VICE how black market growers could potentially use the information from this class, but he didn't think that would be an issue as the course is really geared toward people serious about the craft from a medical perspective.
The class is only half-full at the moment. The listing, however, didn't say whether a Bob Marley poster and the complete first season of "Adventure Time" came with tuition.
Citations: Finally a University Is Offering a Class on How to Grow and Sell Weed (Vice)