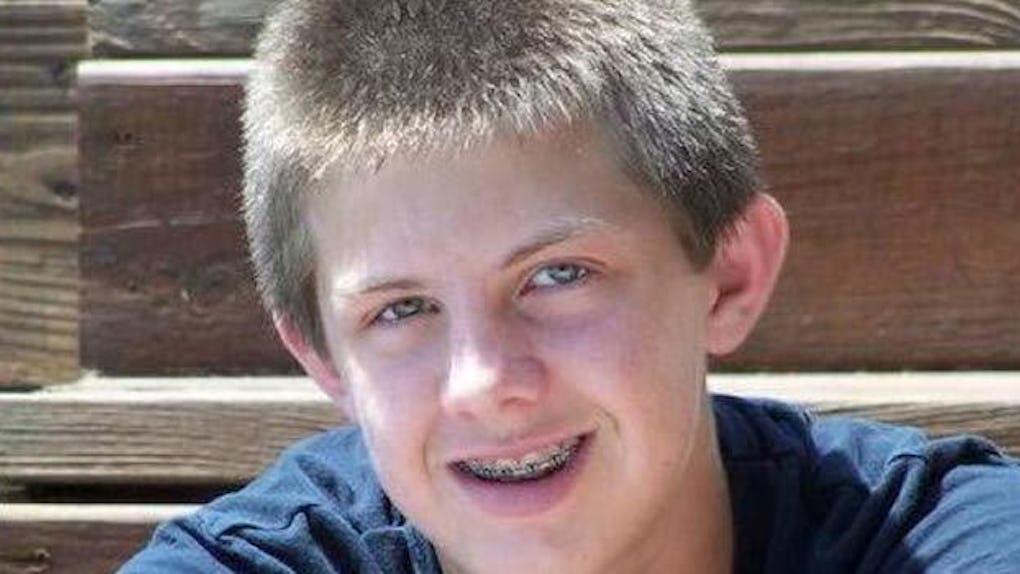 Facebook
Unarmed White Teen Was Killed By Officer In South Carolina Over Weed
A white teenager was shot dead by a police officer following an alleged marijuana transaction set up by undercover cops.
According to the Washington Post, 19-year-old Zachary Hammond was out on a date with Tori Morton, 23, in Seneca, South Carolina on July 26 when he was killed.
Seneca Police Chief John Covington told a CNN affiliate a police officer approached Hammond's car in the rear parking lot of a Hardee's on foot with his gun drawn, the procedure for a "narcotics type violation."
According to Covington, Hammond then accelerated the vehicle in the officer's direction. Two shots were allegedly fired, one killing the teen when it penetrated his chest.
Morton was arrested and charged with possession of marijuana due to the 10 grams of marijuana she reportedly had on her.
The officer, who spent over five years with the Seneca Police Department, claims he fired to prevent himself from being run over by the car. But a private autopsy commissioned by Hammond's family found both shots were fired from close range and had pierced Hammond's body from behind.
Daily Mail reports, Eric Bland, the family's attorney, said,
The shots were so close in proximity to each other that it would be physically impossible unless the car was stopped and the officer came up very close to an open window.
The unnamed officer is currently on administrative leave while the South Carolina Law Enforcement Division (SLED) investigates the homicide.
SLED spokeswoman Kathryn Richardson told CNN the shooting was recorded on dash cam video, though it is not clear when, if ever, the footage will be released to the public.
Bland along with many social media users wondered why Hammond's suspected murder has not evoked the same mass outrage as the deaths of Samuel DuBose or Walter Scott.
One might also note many of the tweets about Hammond specifically call out the #AllLivesMatter camp.
The attorney reportedly said he believes Hammond's death received less attention because he is white.
But Meredith Clark, an assistant professor at the Mayborn School of Journalism at the University of North Texas, told CNN she thinks there would likely be more media coverage if video of the scene was available.
Citations: South Carolina officer shoots unarmed white teen during pot bust (CNN), An unarmed white teen was shot dead by police His family asks Where is the outrage (The Washington Post), Parents of unarmed teen shot dead by police while on a first date claim he was murdered - as private autopsy finds he was 'shot him from behind' (Daily Mail)