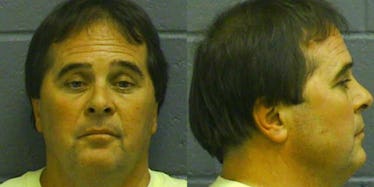 Uber Driver Arrested For The Alleged Robbery And Sexual Assault Of Passenger
Athens-Clarke County Sheriff's Office
Transportation services, like Uber and Lyft, have garnered a reputation as the cheapest, most convenient and safest option for when you're in need of a designated driver.
But recent sexual-assault-related incidents involving Uber drivers have shed a negative light on the increasingly popular transportation company.
Back in October, two women filed a joint lawsuit against Uber following two separate occasions and locations of sexual assaults. In one case, the victim reported her driver groped and forcibly kissed her, but she was subsequently able to unlock the door and escape. In the second incident, the woman was taken to a remote parking lot and raped before managing to get away.
This lawsuit only represents one of the many alleged assaults involving an Uber driver over the past year in the US, France, India, Canada and China.
On Wednesday, an Uber driver in Athens, Georgia was also arrested and charged in the robbery and sexual assault of a female passenger he previously transported.
According to court records, the victim reported the incident immediately after it happened between the hours of 11:30 pm on December 15 and 1:00 am on December 16.
The driver, 49-year-old John Kamens, is believed to have dropped off the 28-year-old woman at her home on December 14, returning the next night to commit the crime.
Kamens has been charged with aggravated sodomy with force and first-degree burglary. He is currently being held without bail.
According to Jezebel, Kamens is not a registered sex offender and has no pending criminal charges.
Citations: Jezebel