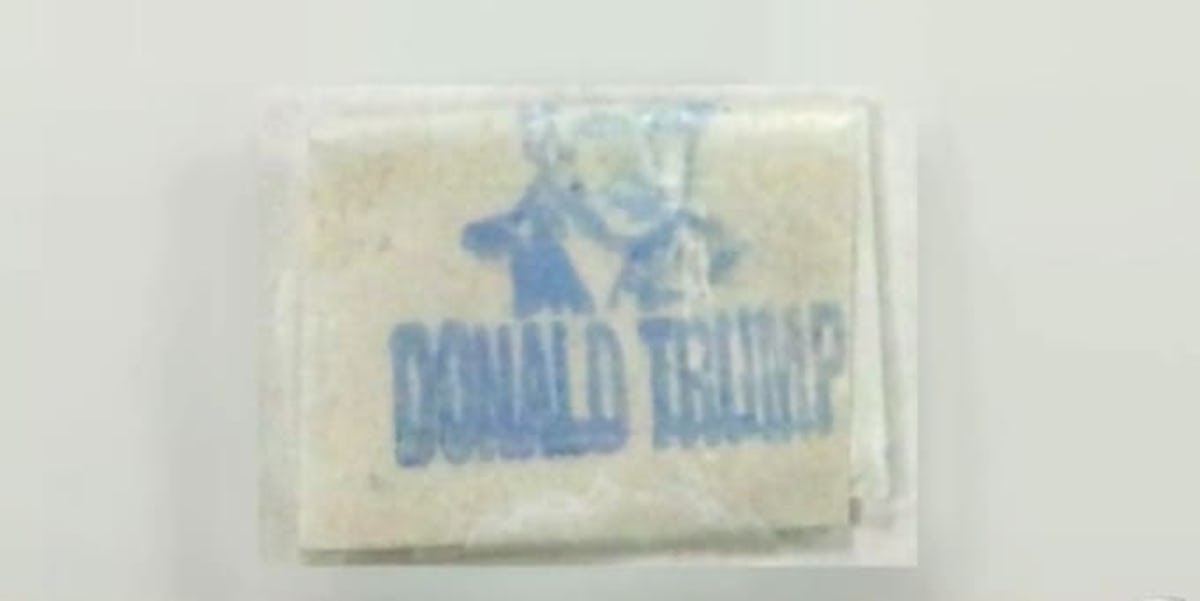 Drug Trafficker Facing Charges Uses Trump's Name And Picture To Sell Heroin
WFLA
Well, here's something you definitely don't hear about every day.
A Florida man (unsurprisingly) is facing drug charges for the possession of cocaine and the trafficking of heroin.
Now, I know what you're thinking... People face these drug charges all the time. You are correct. But do these creative criminals ever use President Donald Trump's name and likeness to sell their drugs?! Nope.
And that's probably because putting the president's picture on illegal narcotics is the best way to get caught.
Officials in Hernando County, Florida seized about 5,550 packages of heroin after arresting Kelvin Scot Johnson following an eight-month investigation.
A large quantity of the heroin packages allegedly contained President Trump's name and a cartoon drawing of his face on them, according to WFLA.
Florida Attorney General Pam Bondi spoke to reporters regarding Johnson's arrest, saying,
All I want to say to this drug dealer is, 'Big mistake by putting the President's picture on this.' Big mistake, because he is going to be our most fierce advocate in taking this junk off of our streets. Can you believe this? Big mistake.
Bondi's got a point! Has this drug trafficker not tuned into Trump's endless campaign speeches in which he rants endlessly about how we need to take the drugs off of our streets?!
I think every president's touched on that at one point or another.
In other words, it's a no-brainer, dude! You don't put the president's name on DRUGS. That's equivalent to tagging your frenemies in your subliminal tweets. It will only lead to more drama for you.
As of right now, Kelvin Scot Johnson is in jail. His bail has been set at $75,000.
If he were to make it out into the free world again, I would assume he will never allegedly do that again!
Check out the news clip above.
Citations: Trump-Branded Heroin Produces the Latest 'Florida Man' Headline (Complex)