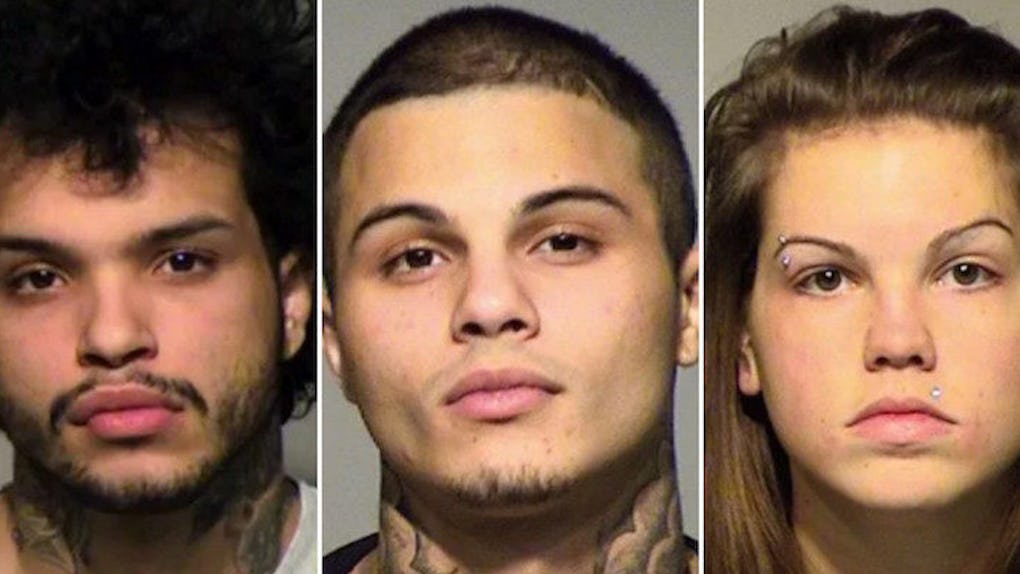 Milwaukee County Sheriff's Office
Delvin Mendoza-Chaparro Killed, Forced To Eat Cat Feces On Snapchat
Three people are accused of beating a man to death, urinating on him and forcing him to eat cat feces on Snapchat.
Delvin Mendoza-Chaparro, 20, of Milwaukee, was killed on December 19 after allegedly suffering the horrific abuse at the hands of Devin Katzfey, 20, his brother Branden Katzfey, 19, and 20-year-old Sarah Zakzesky.
Devin forced Mendoza-Chaparro to eat kitty litter and cat feces while Branden urinated all over him, reports Journal Sentinel.
They are accused of recording the horrific crimes on the victim's Snapchat account.
Investigators unearthed a series of videos. One appeared to show Mendoza-Chaparro on the floor. A voice, believed to be that of Devin Katzfey, can be heard saying,
You got knocked the fuck out, bitch.
The victim appears to be badly beaten.
In a separate video, Devin shouts,
You hear me, that's what happens when you try to steal.
Devin was identified in the video by his neck tattoos.
Mendoza-Chaparro was found without any shoes or socks in an alley in dangerously cold conditions.
His jeans were pulled down and he was wearing a Marquette University sweatshirt.
Mendoza-Chaparro's mother, Iris Chaparro, told Fox 6,
It was horrible. They showed me his photo and I couldn't even go to the morgue to identify him.
It is believed the trio began to violently attack the victim after he allegedly attempted to steal a bong and other items from Zakzesky's apartment.
They dragged him into the kitchen where they beat him and forced him to eat cat feces.
He suffered multiple blows to his body and face.
The attack took place over a 15-minute period.
Zakzesky claimed she told the brothers they should take Mendoza-Chaparro to the hospital, but Devin insisted they leave him in the alley.
Mendoza-Chaparro was unconscious when they left him to die.
All three will appear in court to enter a plea this month or early next year.
Citations: Journal Sentinel, FOX 6